12 Initiatives That Combine 3D Printing & Sustainability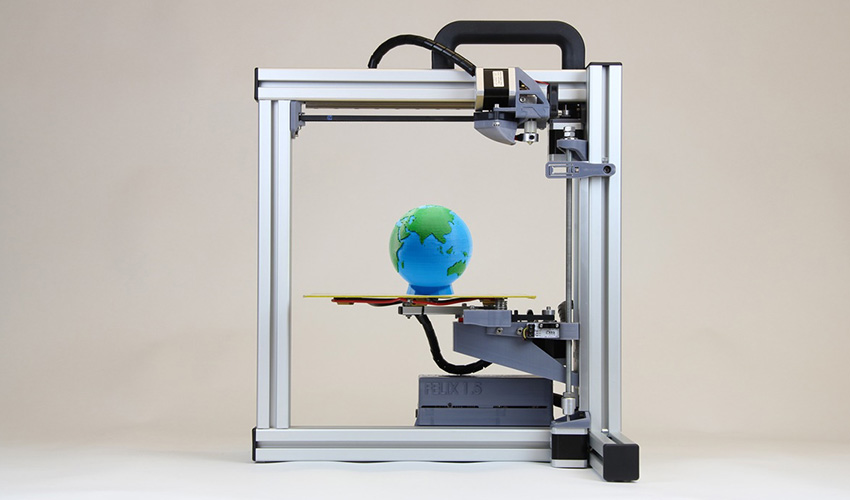 3D printing can be considered a greener manufacturing method because it allows for just the material needed to be consumed. By contrast to  subtractive production techniques that by definition waste resources when producing. Some projects in the sector highlight this more ecological and sustainable aspect by offering multiple solutions for recycling our waste. On the occasion of World Earth Day today, we want to invite you to discover 12 projects that combine 3D printing and sustainability, offering a more respectful alternative of producing for our planet. Of course, we hope to see the number of projects increase over the years!
ProtoCycler from ReDeTec, Reducing Waste Thanks to 3D Printing
The ProtoCycler machine was developed by the Canadian company ReDeTec to reduce the amount of waste associated with 3D printing. After printing, the company realised that a lot of material was finally ending up in the garbage. It has therefore created an additive manufacturing solution that is also a recycling system: it allows to manufacture its own plastic filament from recycled waste or virgin granules. ProtoCycler is now able to recycle the majority of the most commonly used plastics on the market and should soon expand its range of materials. In the long term, the company hopes that this recycling system will replace plastic bins!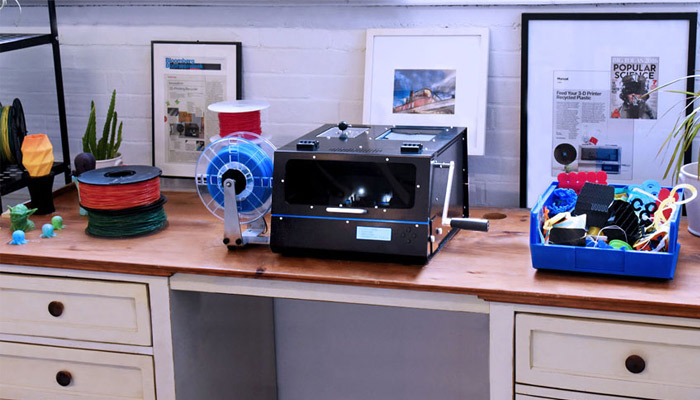 SHR3D IT from 3Devo: Turning Waste Into 3D Printing Materials
Founded in 2015, this young Dutch company developed SHR3D IT in 2017, a machine capable of transforming your plastic waste into 3D printable granules. It combines the capabilities of a shredder, capable of recycling 5.1 kilograms of plastic in just one hour. In addition to this innovative system, the startup has launched a machine that allows you to create your filament directly from these granules. 3Devo offers a complete circular economy system that allows users to create their own 3D printing material.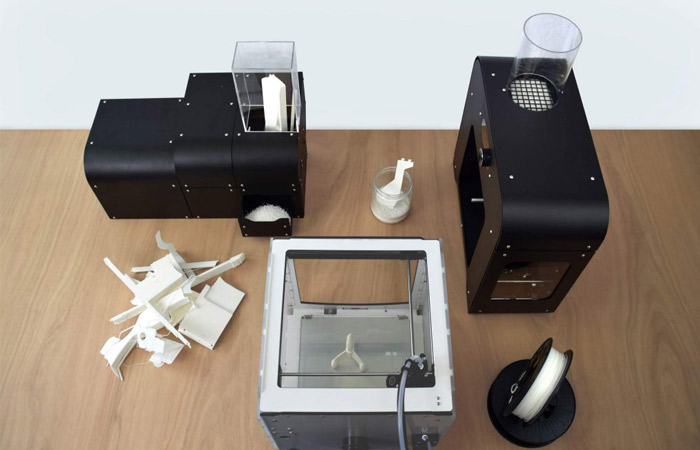 The Precious Plastic Initiative From the Netherlands is Fighting Plastic Pollution
Still in the Netherlands, the Precious Plastic initiative aims to fight plastic pollution. The initiative developed machines that allow anyone to recycle plastic and also provides meetings for anyone who needs to learn how to use it. These solutions include a shredder, an extrusion system to create 3D printing filament, and an injection and compression machine. All machines are open source and can be easily assembled at home to encourage a majority of people to get involved against plastic pollution.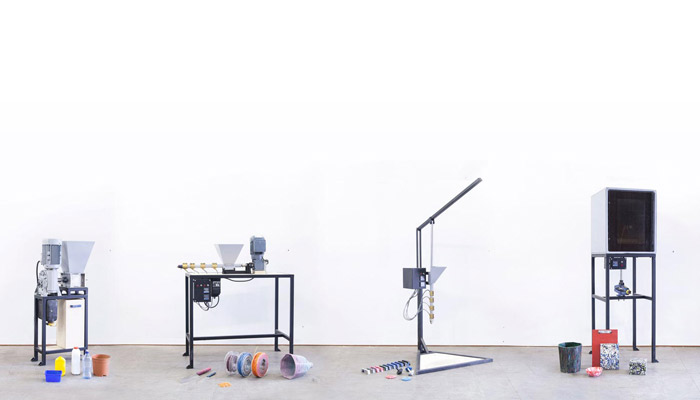 Refil Offers Recycled Filaments to Merge 3D Printing and Sustainability at its Core
Refil is a small company in the Netherlands that recycles plastics from various industries and then converts them into filaments for FDM 3D printers. This project belongs to the Better Future Factory design studio, specialised in sustainable developments. Currently they have successfully developed 4 types of 100% recycled filaments: ABS developed from car boards, PET filament from plastic bottles, PLA from white plastics such as yogurt containers. And last but not least, its new development: the HIPS filament, created by recycling old refrigerators. One of the coils of these filaments is around 30€, a price not far from the rest of the filaments on the market.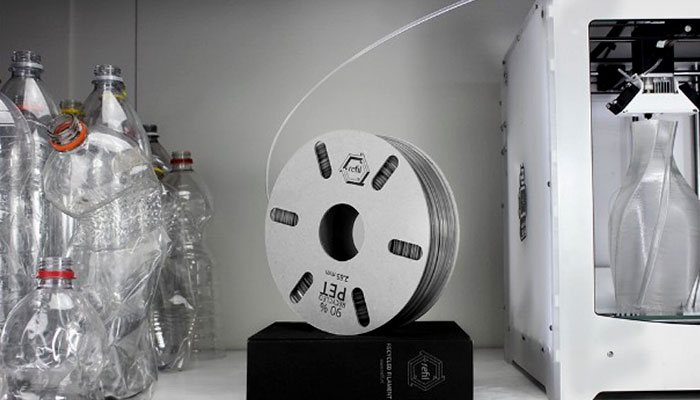 Francofil and its Bioplastic Filaments for More Sustainable 3D Printing Materials
It is a French startup that has developed 3D filaments based on bioplastics called: NaturePlast. These filaments are derived from various industries, recycling various products providing filament mussels' shelss, oysters and even scallops. They also recycle wheat and coffee waste. It is reminiscent of some filaments created by the American company 3Dom. Currently the prices to print in 3D with a filament of oysters and give your projects a very original touch is 35 €.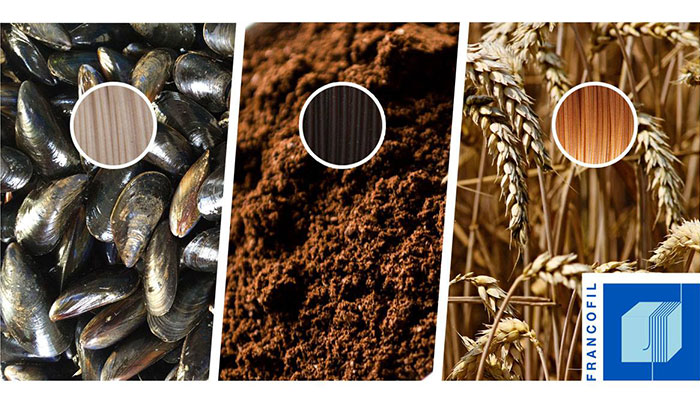 3D Fuel Offers Hemp Filament
3D Fuel is another small startup dedicated to the manufacture of 3D printing materials, more specifically filaments with the help of recycled materials. Like the French company Francofil, this small American company offers coffee waste filament. It also has beer-based filaments in its range and a PET filament thanks to the recycling of bottles (and even one of recycled garbage). One of its most outstanding products is the development of a 3D filament based on hemp, a material that stands out in the industry for its different possibilities and production capabilities in addition to not harming the environment.. A coil of this material can be purchased on the 3D fuel web from 45€.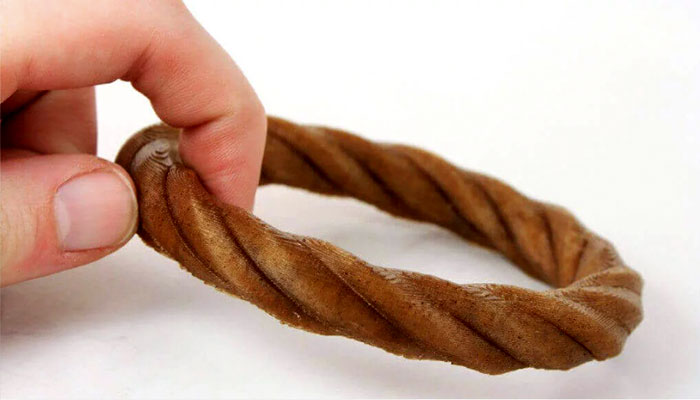 Million Waves Project, Turning Plastic Waste Into Prostheses
The Million Waves Project aims to turn plastic waste into 3D printed prostheses. This will reduce the huge amount of plastic on beaches and in the oceans while providing medical solutions for developing countries. Since its inception last summer, the Million Waves Project has shown promising results and could help many people in the future, while at the same time freeing the oceans from at least some of the garbage. With an app, the various people who need a prosthesis and the volunteers who can print it can register. After different measurements have been made, a low cost prosthesis (about $45) can be made.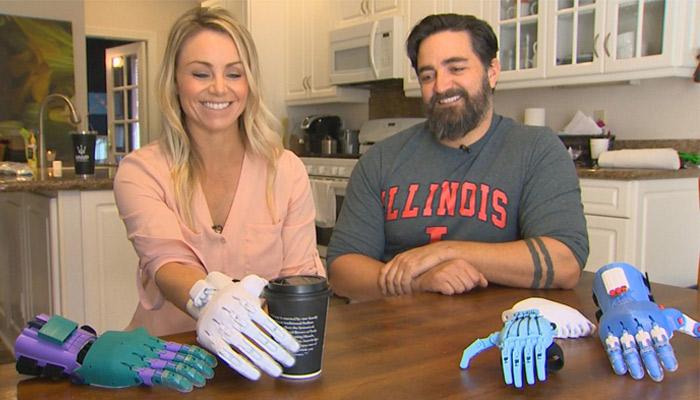 Artificial Reef by XtreeE, Combating Climate Change With Innovative Solutions
In 2017, the French company XtreeE installed the world's first 3D printed artificial coral reef in the Calanques National Park in southern France to restore a lost ecological habitat. Together with Seaboost (Egis Group) they combined their knowledge in large format 3D printing and design in marine biology to create this innovative reef with concrete 3D printing. With XtreeE's 3D printing technology, this coral reef could be printed close to nature. By the end of 2018, the company was reporting on the first inhabitants of the reef.

Print your City! Large Format 3D Printed Furniture
Print your City! uses large-format 3D printing to transform plastic waste into 3D printed furniture for cities. This closes the plastic cycle and local people can actively participate in the urban design. Print your City! Is a partner of The New Raw who have already carried out the same project in Thessaloniki, Greece. The program successfully combines the recycling of plastic and the collaboration of people for the beautification of their cities.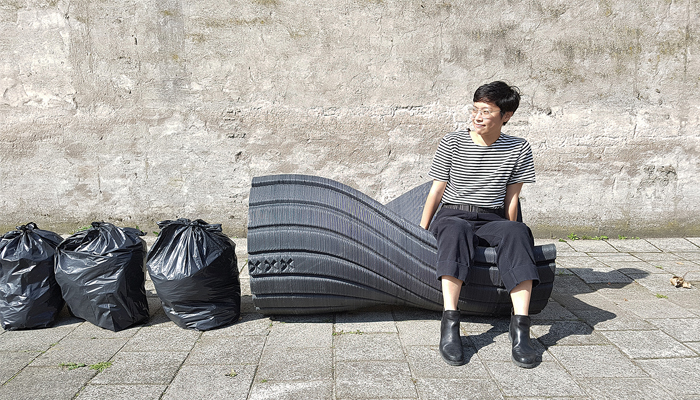 WASP: Sustainability at the Heart of its 3D Printing Projects
In 2015, the Italian manufacturer of construction machines introduced its BigDelta machine. It was initially aimed to allow for the construction of affordable housing. The machine is a 12 meter high 3D printer designed to build homes. A year later, the group announced that they would be able to build an entire ecological village called Shamballa, in Italy. The initiative was to 3D print most of the houses and buildings using its additive manufacturing solution with local and natural materials. The group is driven by a core philosophy is that 3D printing technologies can be made available to satisfy the primary needs of people in a sustainable way. As such, most of their projects seek to combine 3D printing with sustainability, notably in the construction sector. In fact, in 2018, WASP updated its 3D construction printer and released the Crane WASP: a collaborative and modular 3D printer with several configurations. WASP first tested their machine in a project called Gaia, a house 3D printed from a mix of earth, straw and compost. They have also completed TECLA, the first 3D printed house to be made from local earth.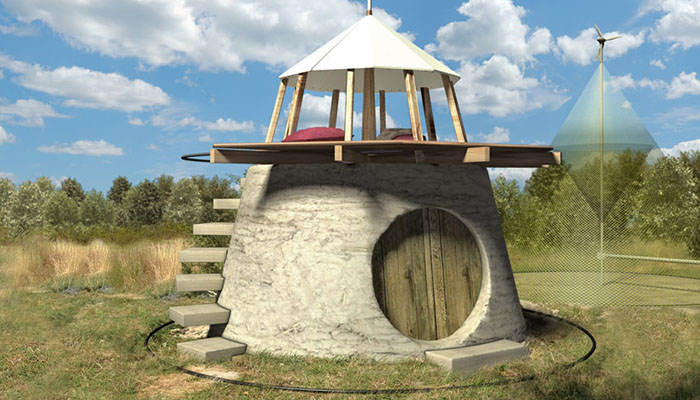 Solar Voyager: Raising Awareness With This 3D Printed Electric Vehicle
The Dutch association Clean2Antarctica supports a zero waste lifestyle by promoting the development of sustainable alternatives to our current ways of life. To encourage people to see the powers of 3D printing technologies for sustainability, the association partnered with people with the expertise necessary to imagine the Solar Voyager. The vehicle is electric and constructed largely of recycled plastic waste. All the materials of this all-terrain vehicle were found by young urban miners. They collected plastic waste on the streets of their hometowns or collected them from waste bins to make the 3D printed body of the vehicle. The founders of Clean2Antartica took the vehicle, powered by the sun, on an expedition to the South Pole in Antarctica. The meaning was obvious: Antarctica contains 90% of the world's ice and belongs to no one making it a zero waste place. In other words, no better place to take the Solar Voyager to raise awareness.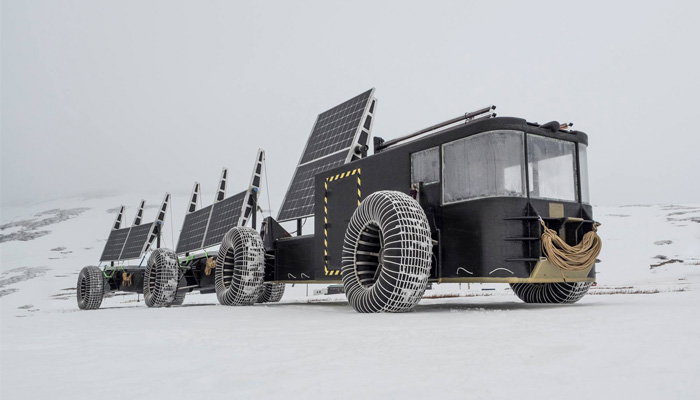 Upprinting Food: Convering Food Waste Into Delicious 3D Printed Snacks
Mass production of food has only exacerbated the issue of food waste; it happens all along the food chain during processing, distribution and finally consumption. A young entrepreneur from the Netherlands, Elzelinde van Doleweerd realised the issue and developed a process that recycles food that would otherwise be wasted. Because of her project's success, she started the company Upprinting Food that produces 3D printed snacks from food waste. For example, using old bread she developed a food paste that could be 3D printed into a tastier alternative. By making a paste out of the food and storing it in sealed containers, the food doesn't run the issue of being exposed to air and going bad. Upprinting Food is currently working on a project in China where the issue of food waste is particularly high, notably for rice. Finally, her creations are also very unique and elegant, cleverly disguising the origin of the food.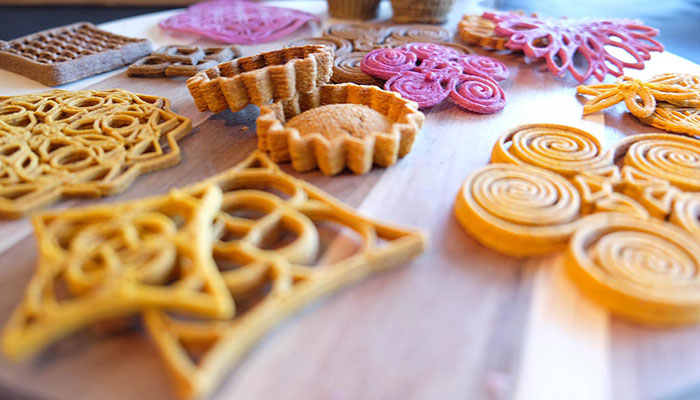 What do you think about these 12 initiatives? Let us know in a comment below or on our Facebook and Twitter pages! Sign up for our free weekly Newsletter here, the latest 3D printing news straight to your inbox!