3D Printing Startups of the Year 2017
Posted On December 21, 2017
---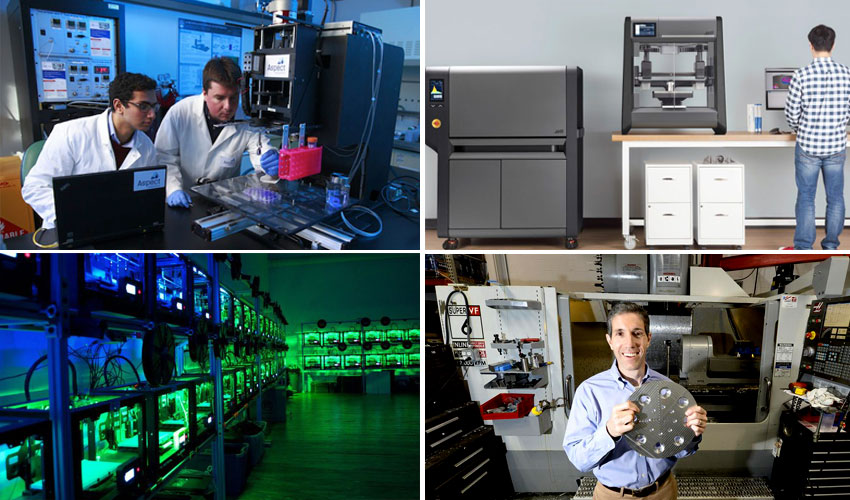 Every month, 3Dnatives interviews 3D printing startups that are working on something innovative in the 3D printing sector. These startups range from manufacturer Markforged, to metal 3D printer manufacturer Desktop Metal, to bio-printing firm Aspect Biosystems. We summarised the year's interviews with these firms in this list of our 3D printing startups of the year.
January: OWA 3D
OWA 3D is a startup belonging to the French Armor corporation. They have set themselves the task of producing new printing materials from plastic waste such as old yoghurt pots, ski boots or printing cartridges. The result is filament for 3D printing, thus saving resources and contributing to environmental protection. Full article here.
February: Markforged
In February we introduced Markforged who developed a 3D printer that prints plastic components with integrated carbon fibers. This provides the printed object with large amounts of strength and stability. To manufacture engine components and other wear-resistant parts, Markforged developed the Metal X. The Metal X can print metals, such as stainless steel. More information about the technology behind it and more information about this start-up can be found here.

March: ONO
ONO seemed like a promising company when we interviewed them in March. However, since our article, ONO have struggled to release the products that they raised over $2M on Kickstarter to produce. As of December 2017 the company has revealed they have started to get certification to send these products out, but this update was only released a year after the campaign finished. Therefore, we do not want to discuss ONO's products as we no longer believe them to be a legitimate trading company with a realistic product. You can check the latest updates here.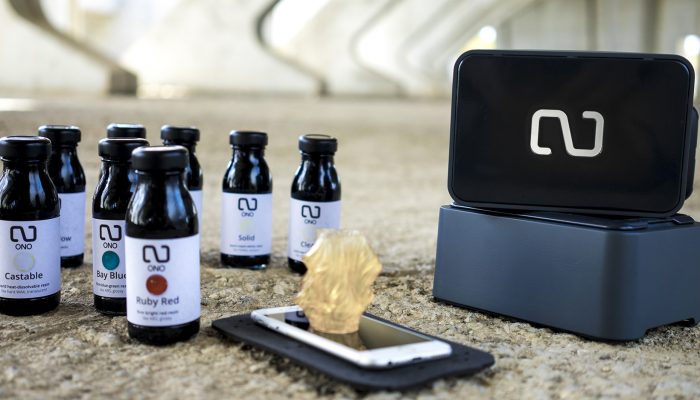 April: BIOMODEX
This year we have reported a lot about the bio-printing. One company active in this area is the French start-up BIOMODEX. This start-up uses 3D printing to print models of 3D synthetic organs so doctors can practice surgeries. This helps significantly reduce the number of treatment errors during surgery. For more information about BIOMODEX and its interview, click here.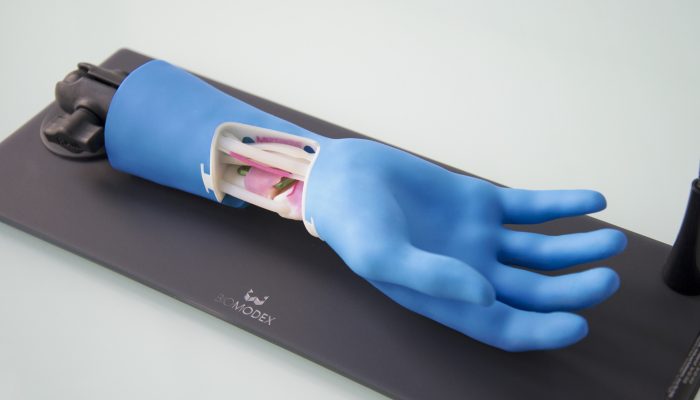 May: Voodoo Manufacturing
Voodoo Manufacturing is a New York start-up that has a factory with over 160 Makerbot 3D printers working day and night. A robotic arm replaces print beds leading to a 400% production increase. In this 3D micro-factory, the company creates large numbers of models for private individuals and small businesses. The interview with Voodoo Manufacturing can be found here.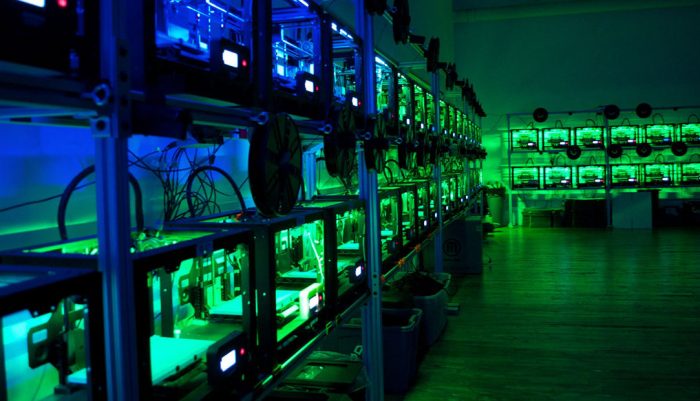 June: Wiivv
In June, we interviewed start-up Wiivv, who create shoes, insoles, orthopaedics, and sports equipment. Using 3D scanning technology from a smartphone, an image of the foot can be created and 3D printed into bespoke soles. More information about Wiivv can be found here.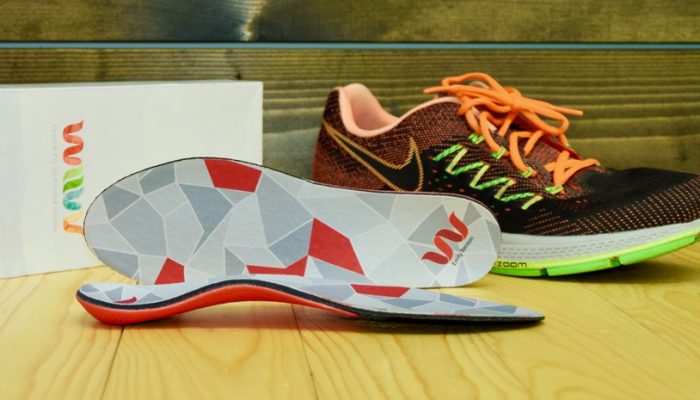 July: Desktop Metal
3D printing with metals is currently on the rise, shown by HP's recent announcements. This isn't only in large companies, small start-ups are also sensing the opportunity. One of these startups is Desktop Metal, who recently released the Studio System. With its Studio System, the company offers a solution for metal printing in the office. According to Desktop Metal, this system is 10X cheaper and does not need powder or laser. More information can be found here.
August: Xometry
In August, we interviewed Xometry who provide a platform for engineers, architects, and manufacturers. This platform allows people to upload CAD files to calculate prices for various manufacturing processes and materials. The platform then makes contact with a nearby business that prints the object for them. Further information about this platform can be found here.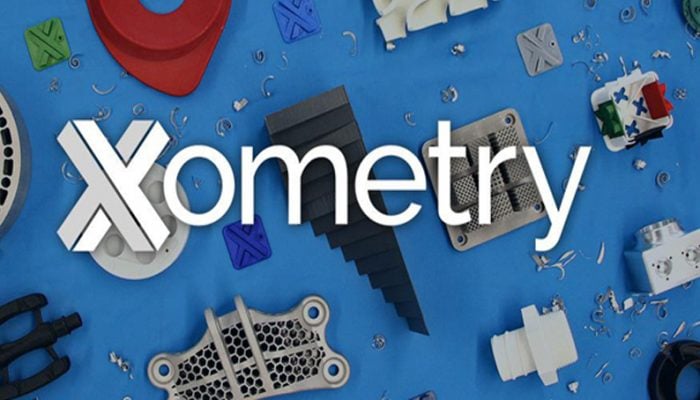 September: Aspect Biosystems
Aspect Biosystems are a 3D bio-printing company. This Vancouver-based startup has developed the so-called Lab-on-a-Printer technology, as well as developed 3D printed tissue for transplantation and drug testing. Details and more information about this company can be found in our detailed interview with Aspect Biosystems here.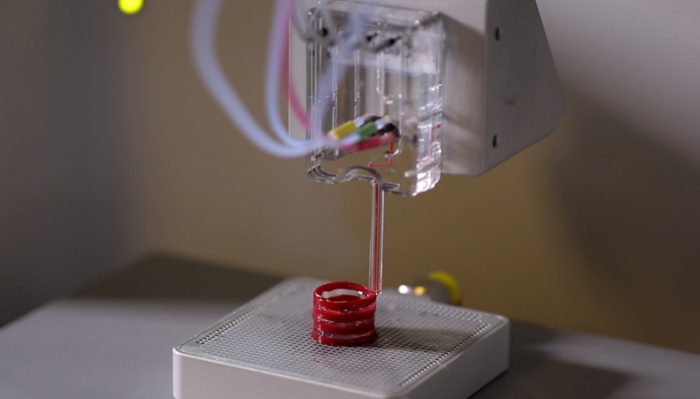 October: Livrea Yachts
In October, we interviewed Italian start-up Livrea, who aim to produce sailing yacht to participate in the important regatta, the MINI TRANSAT 2019. This regatta covers 4000 miles/6400km from the north of France to South America. You can read the full interview with Livrea here.
November: AnatomikModeling
We spoke to French startup AnatomikModeling in November, who specialise in tailor-made surgical implants based on a patient's individual 3D data. These implants are now used by surgeons to train them prior to real surgeries. You can find more information on this topic here.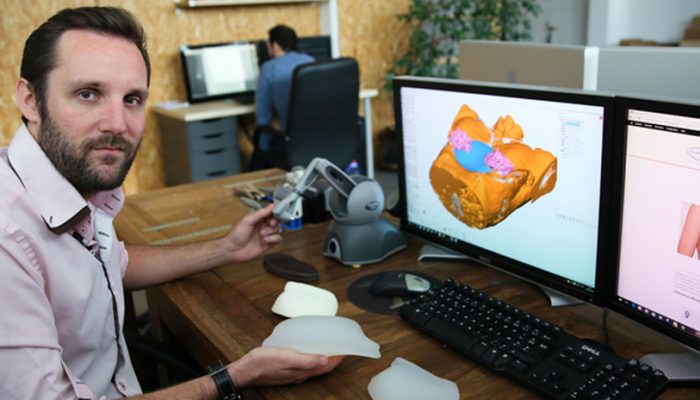 December: Layer One
December's startup of the month was Layer One who created a hybrid FDM and SLA 3D printer called the Atom 3. We interviewed Layer One about how the hybrid printer idea came about, the benefits, and how the transition between SLA and FDM technologies works. The full article can be found here.
Did you enjoy our summary of this year's interviews with 3D printing startups? Let us know in a comment below or on our Facebook and Twitter pages! Sign up for our free weekly Newsletter, all the latest news in 3D printing straight to your inbox!

---
You may also like