#3DStartup: Shapeshift 3D & Its Customization Platform for 3D Printing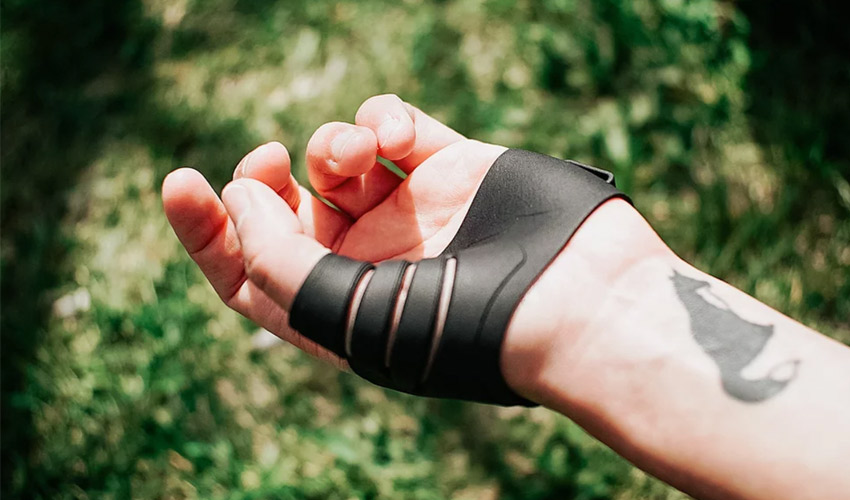 Hailing from Canada, Shapeshift 3D is a startup that has developed an integrated platform to customize medical and sports equipment. The company facilitates digital transformation, scanning, and 3D printing. The company's software solution is optimized by artificial intelligence and allows you to efficiently customize your product—anything from an orthosis, a prosthesis, or a bicycle helmet. When using Shapeshift 3D's software, users load their 3D scan onto the platform, the latter reconstructs the scans and defines benchmarks; the software rectifies the file and customizes it in terms of form, function, and fit. We met the startup's founder & CEO, Jonathan Borduas, to learn more about how this solution works.
3DN: Can you introduce yourself and your connection to additive manufacturing?
My additive manufacturing journey started during my bachelor's in physics engineering. Inspired and enabled by the RepRap project, I was one of the first to have a 3D printer at home in Canada and was using it in a variety of projects. What fueled my passion was the many benefits offered: design freedom, manufacturing rapidity, and capabilities to materialize one's creativity.
I consider myself to be a generalist of science – my interests and skills are vast, and I wish to impact society in various ways. Additive manufacturing is a wonderful way to do this, as its applications span a huge spectrum of disciplines and promise to transform society as a whole. After I got my bachelor's degree and thought about what I wanted to do, I thought 3D printing would be perfect for me.
As I saw the potential of this technology to drive a paradigm shift in manufacturing, I then thought about how I could improve the industry and facilitate its mass adoption.
Ultimately, what drew me to additive manufacturing was its contrast to previous manufacturing technologies in terms of their ability to optimize the functionality of products by creating complex structures and mechanisms, to create beautiful products, differentiated, unique, and adapted to the wearer – here we touch on function, form, and fit.
3DN: How did the Shapeshift 3D adventure start?
In 2014, I started a 3D printing consulting firm and quickly saw the opportunity to use this technology for the manufacture of knee braces. Our team realized that the biggest obstacle in this process was the customization software; CAD tools are great for designing buildings, airplanes, and the like, but not for setting up the model to fit organic shapes.
While working in the 3D printing industry, we have discovered the existence of the 'barrier of subtleties' – the difficulty of optimizing function, form and fit without compromise. The costs of tailoring increase exponentially with the level of detail, often limiting the commercial viability of a product – thus preventing its full potential. The ideal scenario is to have a product that is optimized for functionality and form, while still keeping the custom fit viable.
We realized that CAD was not the ideal solution and developed our own solution for custom knee braces. We took inspiration from the morphing capabilities of video game algorithms and applied them to our situation. We then combined it with engineering constraints to make sure the result would work. Shapeshift 3D is a spinoff from this original project; We are now applying it to the custom tailoring of a wide range of projects described below.
3DN: How does the platform work?
Our platform is hybrid; It works on both desktop and cloud. We use our patent pending paradigm called 'Constrained Template Morphing'. We do B2B and deal with manufacturers, brands and manufacturing centers of medical, sports or protective equipment. We serve technicians who receive an order and the user's 3D file. They then upload it to our platform (either via the API or manually), where the automatic scan correction and personalized adjustment take place. Whenever a technician's intervention is required to create the bespoke product, our algorithms learn and gradually eliminate the need for manual intervention.
The ultimate utility is the reduction of the steps that take time, while leaving the important steps and decision-making to the professional.
The manual adjustments of the file are executed on the platform of office to ensure the speed, but are out of synchronization with the cloud. The end result is a printable file in 3D ready to be manufactured by one of our service centres partners. We also work with companies of 3D scanning in order to offer all of the sequence of solutions required for a digital transformation to 3D printing, scan to print.
3DN: What sectors is Shapeshift 3D targeting? Can you give us some examples of applications?
Our target sector is the industry of medical equipment and, more particularly, orthotics and prosthetics. Foot orthotics braces knee and wrist, our range of applications orthotic extends broadly to encompass any medical device laptop that supports the human movement. In regards to the implants, we can facilitate the tailoring of artificial limbs, ranging from the fingers to the arms of the prosthetic complete.
We also have a growing demand on the part of manufacturers of sports equipment, we have ongoing projects for hockey, football and even the speed skating.
3DN: In your opinion, what role can 3D technologies play in mass personalization?
As it has capabilities without precedent for the manufacture of custom-made products on demand, it is the main catalyst for this paradigm shift. However, this revolution requires new design technologies to facilitate the process of scanning and printing. Our platform is therefore the bridge that will facilitate the design process necessary to adopt mass customization.
3DN: What are the future projects of Shapeshift 3D?
Our goal is to become the preferred provider of custom software and of promoting the economy of the mass customization, we develop the necessary tools to achieve this. Thanks to them, we will eliminate the need to compromise between function, form, and adaptation.
We are working on a platform algorithm as a service, We3D, which allows the use of various features available in our current software, depending on the needs. For example, those who wish to use our tools in the reconstruction of the scan will be able to do this without having to use our solution for end-to-end. We also develop a market place which will centralize the products of our customers who choose to participate, and through which their customers can buy products and upload the scans.
3DN: Any final words for our readers?
We are constantly in the process of recruiting and attracting incredible talent. We have several new projects with different clients and we are very excited to share our news in the upcoming weeks. Stay tuned and do not hesitate to visit our website to learn more!
What do you think of Shapeshift 3D's software solution? Let us know in a comment below or on our Facebook and Twitter pages. Don't forget to sign up for our free weekly newsletter, with all the latest news in 3D printing delivered straight to your inbox!