3D Printing Show: AM Trends and Innovations at Formnext 2023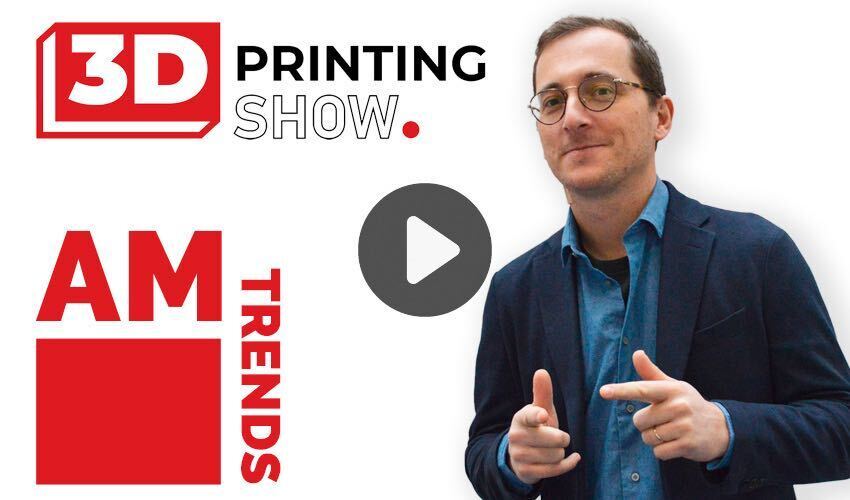 The 3D Printing Show is here! With our team back in Frankfurt, Germany for Formnext 2023, we are excited to once again share with you all the latest innovations direct from the show. This time, we are exploring the 3D printing trends that we are seeing in 2023. With over 800 exhibitors this year, definitely do not miss this video to see some of the most exciting news live from Formnext.
To start with, we spoke with Timm Woszidlo, Application & Technical Support Manager from INTAMSYS at their booth. One of the leading companies in industrial FFF 3D printing, INTAMSYS spoke with us about its solutions including the FUNMAT PRO 310. But that was not all, the company also told us more about INTAMSUITE NEO, the new slicing software. He explained further why it was developed as well as how it will help users to overcome common obstacles in 3D printing workflows.
Next, we moved to resin 3D printing with the innovative Axtra3D! We have already spoken to you about this young company, they are known for their Hybrid Photo Synthesis (HPS) technology which combines both SLA and DLP 3D printing for the best of both worlds. At the show, we learned more about what makes their HPS and TruLayer Technologies so innovative as well as more about the Lumia X1 and its potential applications from Paul Spoliansky, the Chef Revenue Officer.
One of our favorite parts of Formnext every year is finding out more about up-and-coming startups in the world of 3D printing. In this episode of the 3D Printing Show, we spoke with one of the winners of the Formnext Startup Challenge 2023, Helio Additive. Founded in China in 2020 and now based in the USA, this company is notable for its Dragon thermal simulation software. This slicing and analysis software is able to cut 3D models in individual voxels and record thermal progression to help optimize the behavior of plastics as they expand after exposure to heat. We had a chat with David Hartmann, the CEO, about how their software works and how it can help improve the scalability of additive manufacturing.
What was your favorite part of the 3D Printing Show? Let us know in a comment below or on our LinkedIn, Facebook, and Twitter pages! Don't forget to sign up for our free weekly Newsletter here, the latest 3D printing news straight to your inbox! You can also find all our videos on our YouTube channel.