Rebuilding classic cars using SLA 3D printing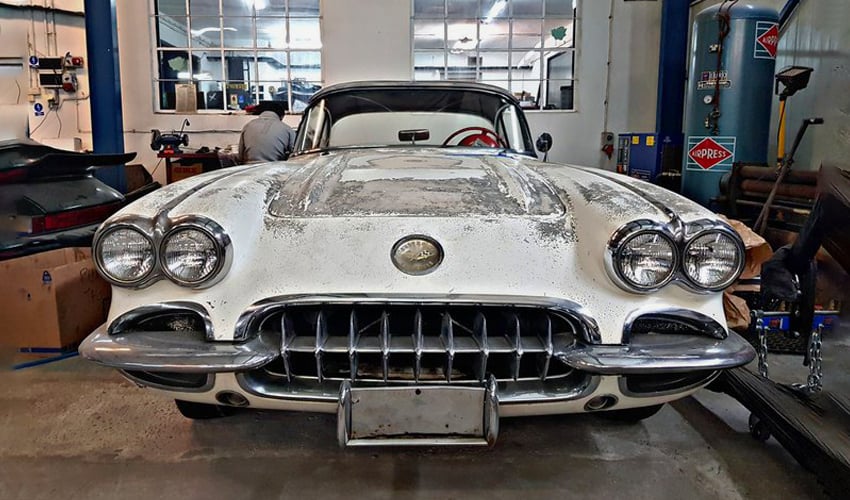 The use of additive manufacturing in the automotive sector is increasingly present today. In fact, many companies, such as Porsche, use this advanced technology to create customized parts and original seats for their sports cars. The new success story is about rebuilding classic cars with 3D printing. Recently, ABCar Oldtimers, leading European car rebuilder, began using stereolithography 3D printing to repair their cars. The objective of this project was to create parts and equipment that are no longer available on the market due to the age of the cars they intend to rebuild. That is why, in this context, additive manufacturing has been the most suitable option.
To develop the project, the company has chosen to use 3D printers from the manufacturer Zortrax, a Polish company dedicated to offering solutions for additive manufacturing. In fact, ABCar Oldtimers are not the first ones to trust Zortax – many big companies, like NASA and the Bosch Group, have already integrated Zortrax technology in their activities. The work includes sheet metal forming and engine replacement; thus, it needs a method that provides maximum accuracy when developing the individual elements of the bodywork. Old vehicles often have many small and very elaborate elements. So how has 3D printing helped solve this problem?
The development of 3D printed parts
Sometimes, repairing luxury cars requires unique parts, and reproducing them is a slow and expensive process. The customized nature of the cars was the first bump in the road for the company. Bartlomiej Blaszczak, director of design and engineering at ABCar Oldtimers, says: "The fine and rather precious crescent-shaped needles were used in the tachometers and speedometers of Mercedes Benz cars. No one currently produces elements of this type. It is possible to buy some similar ones, cut with a diamond blade, but they are finished in a standard way, without crescents that complete the project and give it a special touch".
Other times, finding materials that have the same properties as the parts to be rebuilt can be a complicated task. However, 3D printing using resin could be an interesting solution for certain car equipment as it preserves light transmission by maintaining the proper thickness of the manufactured layers. "Thanks to Zortrax Inkspire's 3D printer we can make these elements in just a couple of minutes: also adjusting the thickness and length of a particular gauge on which they are applied. The needles we get from the printer are the definitive elements of the equipment in the cars we produce," says Blaszczak.
Without doubt, additive manufacturing has offered an efficient solution for ABCar Oldtimers, and could be used for many activities in this field that have problems finding unique equipment. Finding these parts for the reconstruction of cars can take a long time, while with 3D printing, they can be obtained in less than a day and at a much lower price. You can find more information about the project on the ABCar Oldtimers website, HERE.
What do you think about classic cars being rebuilt with SLA technology? Let us know in a comment below or on our Facebook and Twitter pages! Sign up for our free weekly Newsletter, all the latest news in 3D printing straight to your inbox!