3D printing of electronics directly on the skin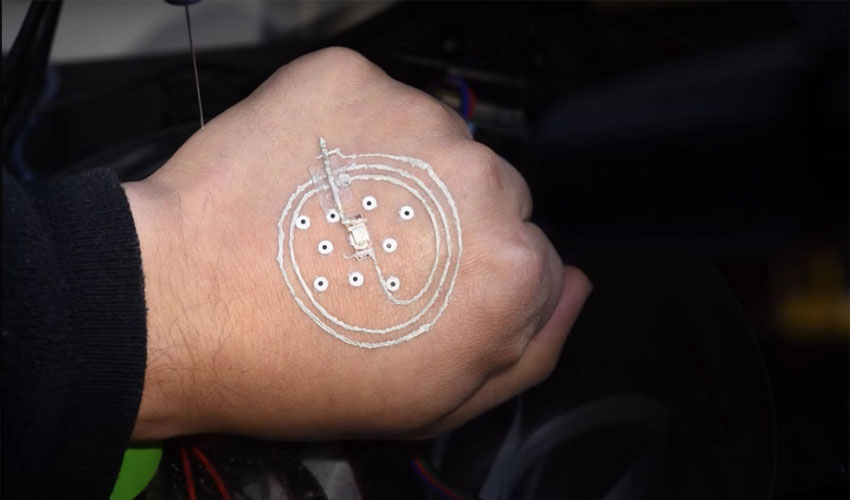 University of Minnesota researchers have reportedly successfully printed 3D electronics directly on human skin. They claim to have produced functional electronic components on the back of their hands with a low-cost, portable desktop 3D printer. A most surprising advance, the benefits of which may not be immediately apparent. However, the research team explains that with 3D printing of electronics, chemical sensors or electronic devices can be created directly, regardless of the environment in which the user is located.
3D printing of electronic components is becoming more and more important with actors like Nano Dimension or Nascents Objects, who have tackled 3D printed electronics with a specific time target to make smaller parts faster and respond to customer demand. Although 3D printed electronics is a trend, it has not been common to do so on human skin as well. However, US researchers now say that these two technologies can be combined and have great potential.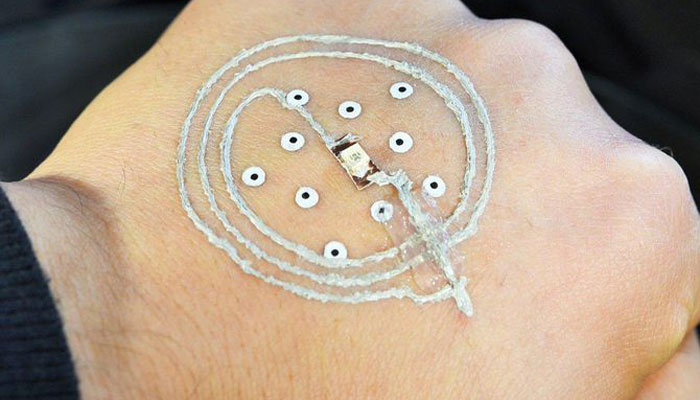 "We are excited about the potential of this new 3D printing technology, which uses a lightweight, portable printer that costs less than $ 400," said Michael McAlpine, principal author of the study, and Benjamin Mayhugh, a professor of mechanical engineering at the University of Minnesota. "Imagine a soldier taking a 3D printer out of a backpack and printing a chemical sensor or other electronics he needed directly onto his skin – that would become the Swiss Army knife of the future, all that you would need this portable 3D printing tool. "
How does this process work?
Temporary markers are first created on the skin so that they can be well digitised in 3D. The 3D printer is equipped with a motion sensor to avoid errors during the 3D printing process, despite small involuntary movements of the hand. This allows small hand movements during the 3D printing process without causing too much damage. The 3D-printed electronics can also be easily removed with tweezers or removed with water.
"No matter how hard you try to stay still, you're still going to move your hand slightly. Besides, every hand is different, " says McAlpine. "Our 3D printer follows the markers along the hand, allowing it to adjust in real time to the movements and contours of the hand."
A process that would not have worked without the creation of a specific ink. The team explains that 3D printing of electronics to human skin is a special silver flake ink. Unlike other inks which require high temperatures to cure, and thus would burn the skin during the extrusion process, they developed the ink which already polymerises at room temperature and is thus suitable for use on skin.
Can the 3D printing of electronics process bring a medical revolution?
The same engineering team also worked for the Department of Paediatrics at the University of Minnesota with Jakub Tolar, who is an expert in the treatment of rare skin conditions. They have already achieved further progress in 3D printing on skin with the help of a biotin. Thus, using this biotin, they could print organic cells on a wound directly on the skin of a mouse. In the future, the development of this 3D technology could lead to new medical treatments for better wound healing. In addition, direct 3D printing on skin could facilitate transplants and skin treatments.
The full study can be found in the Wiley Online Library and more information in the following video:
What do you think of 3D printing of electronics? Let us know in a comment below or on our Facebook and Twitter pages! And remember to sign up for our free weekly Newsletter, to get all the latest news in 3D printing send straight to your inbox!