ECO 3D: 3D printing for mass production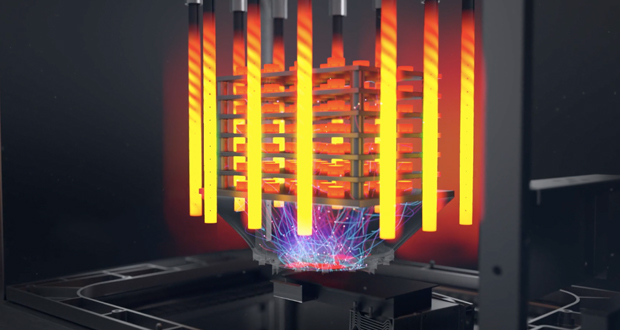 3D printing has come a long way since its humble beginnings; with large corporations and companies slowly turning to 3D printing to help propel them into the future. Whether this be through the financing of promising new technologies, a simple investment or implementing the technology directly into their production chain, 3D printing is beginning to make a name for itself by showing its true powers and capabilities.
This week, 3Dnatives will present you with ECO 3D, the hottest news in business and finance from across the 3D printing industry. Follow along with us as we present you with the latest investment news, financial reports, company acquisitions and expansion strategies from big players in the industry today. In this issue, we will be focusing on the latest trend in moving from prototyping to additive mass production by introducing you to several companies who have brought their solutions and projects to make additive mass production a reality.
From Rapid Prototyping to Rapid Manufacturing:
NextGenAM was created by EOS, the world's leading manufacturer of SLM systems in cooperation with Daimler and Premium AEROTEC. The facility they've created is used to mass-produce metal parts, with a focus on the automation of both upstream and downstream processes; a process that accounts for 70% of the total production costs alone. By mixing together their respective skills (and several million euros), they have been able to make their facility a reality.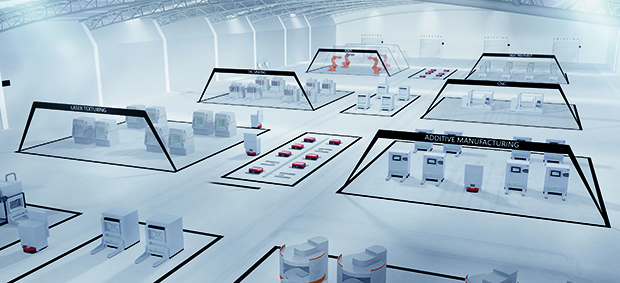 The creation of their new facility coincides with the introduction of two new machines from Desktop Metal. After receiving a total investment of $97 million from the likes of giants BMW, GE and Google, this New York startup was able to bring a prototyping desktop system based on metallic FDM printing, as well as an innovative production system that uses the "Single Pass Jetting" technology. According to Desktop Metal, the production process is 100 times faster, with the machines expected to hit the market in 2018.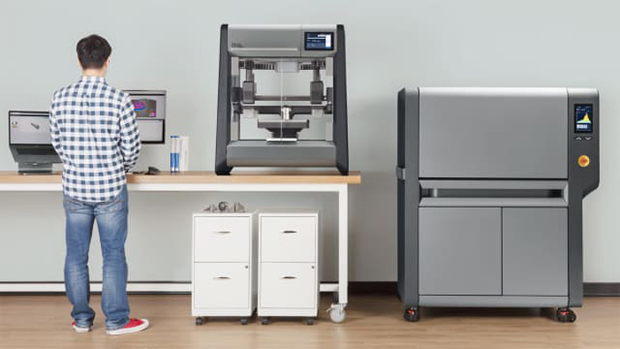 €28 Million for a 3D printing Center in Barcelona:
The Catalan government has announced that it will invest €28 million in a 3D printing center at the Polytechnic University in Barcelona. Together with their partners HP, Renishaw and Ricoh, the company is to support the integration of additive manufacturing. This facility will enable the use of numerous machines as well as professional training.
GE's Investment in Additive Production:
GE Additive, the main shareholder of Concept Laser and Arcam, has invested €100 million in expanding the company to Lichtenfels. By the end of this year, the number of employees will increase from 200 to 300 and sales will increase in the coming years, with 10,000 machines to be sold. In addition, GE Additive is building a Customer Experience Center near Munich to bring technology to more companies as well as to teach their customers more about this technology and how they use it in GE.
Further News:
During Hanover Fair 2017, Thyssenkrupp announced the opening of a 3D printing center, which will allow customers to produce their own parts. Further details have no been released as of yet, but Thyssenkrupp plans to open the center in September of this year.
The "Center for Engineering Complex Tissues", a US based company, will begin to deal more closely with 3D bioprinting after receiving $6.25 million in funding from the National Institute of Health.
Biolabor, which was founded by the University of Maryland, Wake Forest College and Rice University, has announced that they will begin specializing in the development of new technologies for the 3D bioprinting of tissue.
Boeing has unveiled the HorizonX, which is aimed at bringing about more promising technologies and innovations in areas such as 3D printing, autonomous vehicles and artificial intelligence.
Prodways, the French subsidiary of Group Grogé has successfully entered the stock market with a share price of €4.80 per share. So far, 50.7 million euros and capital has been invested.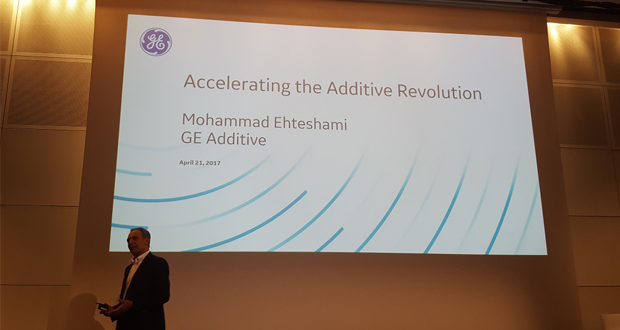 Investment and Fundraising:
The German steelmaker Klöckner & Co has bought large-format 3D printer manufacturer BigRep GmbH for less than €10 million.
The New York Startup Onkos Surgical manufacturers of personalized implants, special instruments and anatomical models using 3D printing, thanks to a second round of financing from 3D Systems, which equaled a total of $17.6 million.
Dutch startup Nectar, will launch its first printer in only a few months, thanks to financing of more than €1 million from investment companies TINN Capital and PPM Oost. The Nector One is a delta FDM 3D printer and is expected to be available for €5,999.
The Ministry of Science in South Korea will invest $37 million for the development of 3D printing within several sectors. Companies will therefore be able to increase their international competitiveness with this technology.
-In all, around $9.33 million was invested in companies and projects related to 3D printing last month
Financial and Economic Reports:
The Swedish company,ArcamAB, has recently released their annual report that shows a total turnover of €68.6 million, showing a growth of 12.5% when compared to the previous year. For the rest of the year, Arcam Group plans to expand their metal powder production and set up a new plan in Canada.
Dassault Systemes, the company behind the CAD programs CATIA and Solidworks, have provided their first quarterly report of 2017. The company generated sales of €759.8 million, while sales of their Solidworks software increased by 12%.
This month, the 22nd Annual Report on the 3D printing industry was published by Wohlers Associates and is considered to be one of the most comprehensive reports. Their report showed that the industry grew by 17.4% in 2016, which equates to a market of a little more than $6 billion.
Don't forget to follow us on our Facebook and Twitter pages to stay up to date on all the latest happenings in 3D printing.
Cover image//Desktop Metal