Taking a Closer Look at 3D Printing Applications in the Maritime Sector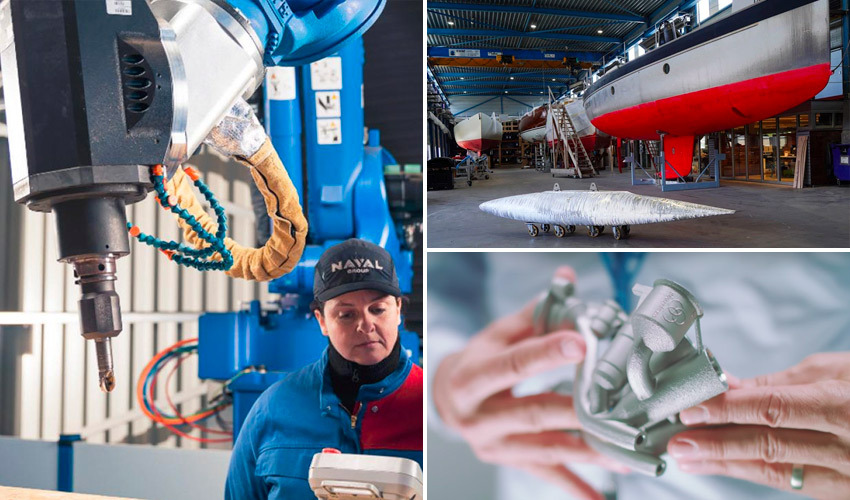 It is common knowledge that additive manufacturing is helping the conquest of space, but did you know it can also be found in our oceans? From 3D printed boat propellers to submarine parts and metal keels, the applications of 3D printing in the maritime sector are numerous. Some ships are even equipping themselves with 3D printers so that their crew can design components on demand quickly, all in the middle of the ocean. Today, we'd like to take a look at some of the projects that have relied on 3D technologies to develop their solutions for the maritime industry at large – please note that we have deliberately excluded 3D printed ships from the list.
The US Navy and 3D Printing for Submarine Spare Parts
You have certainly heard by now that one of the major applications for additive manufacturing is to create spare parts. And the US Navy certainly sees the benefits of using the technology for this purpose. Back in February 2022, the Navy announced that to ease the burden on their supply chain, they would be pairing suppliers who were not able to keep up with demand with 3D printing companies in order to make parts for their Columbia-class ballistic missile submarine program. Currently, it is focusing on using AM for parts centered around castings, forgings and fittings as demand has sharply decreased.
Mapping the Arctic Seafloor
The Canadian company, International Submarine Engineering (ISE), is using Sciaky's 3D electronic additive manufacturing technology (EBAM) to produce a Titanium Variable Ballast (VB) tank, which will reduce both time and cost of the process of mapping the Arctic seafloor.
By using 3D technologies, the production time of this ballast tank could be reduced from 16 weeks to only 8 weeks!  This autonomous underwater vehicle will be used to explore the Arctic, tracing the bottom of the sea below the permanent layer of ice. The VB system helps the vehicle to hold itself underwater on the sea floor or under ice. By using 3D printing for this project, ISE was able to cut their production time by 50 percent, while also reducing costs thanks to the EBAM 3D printing process.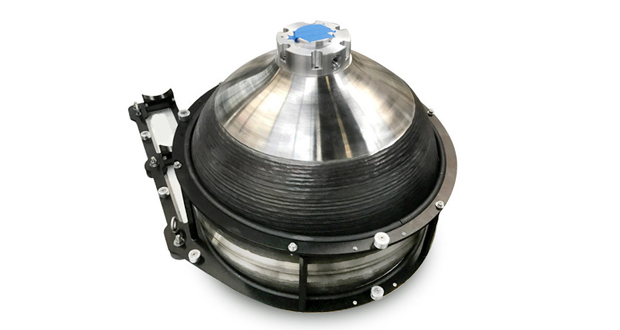 3D Printed Chain Mail for Ships
Although chain mail is considered to be a more medieval instrument of protection, this older tool is being put back into use in a new way thanks to NASA. Originally created to be used in Outerspace and for the protection of their rockets, they are now finding that it can be used in more nautical ways as well.
Created using 3D printing technologies, the chain mail has two sides: One, which is able to reflect light and heat and the other, which can absorb heat and serve as insulation. This high-strength metal could be used in a number of space explorations or even here on earth, by protecting ships and allowing them to handle the different conditions they may find on the water.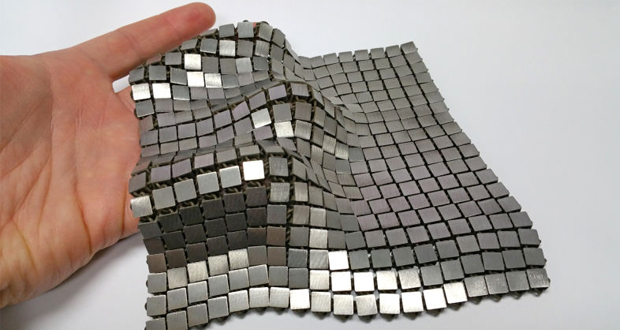 Innovating Underwater Inspection with AM
In 2014, the journey of the Norwegian company Kongsberg Ferrotech began. The company had already set itself the goal of redefining and innovating underwater inspection, maintenance and repair. To achieve this, Kongsberg Ferrotech is relying on additive manufacturing to maintain and build underwater pipelines, wind turbines on the open sea, and power cables in the depths of the ocean. Kongsberg Ferrotech not only makes the entire inspection and repair process faster and easier, but also claims that advanced underwater robotics can reduce costs by 30 to 50%.
Developing Maritime 3D Printing in Singapore
For a 3D printing project for the maritime industry, the Maritime and Port Authority of Singapore (MPA) has selected the Wilhelmsen Consortium to implement it. The Wilhelmsen Consortium includes well-known additive manufacturing companies such as Kawasaki Heavy Industries, Wartsila, Hamworthy Pumps and DNV GL. This project is one of eleven projects funded by the MPA with a total of approximately $1.63 million and is specifically aimed at maximizing the safe uptime of ships and increasing the availability of spare parts in case of emergencies.
AM Certifications in the Shipbuilding Industry
As the safety of life and property at sea depends on a different set of criteria as in the automotive and aerospace industry, an entirely new set of standards and rules must be defined to meet the criteria. That is why DNV, a classification society based in Norway, ensures that the processes, materials and equipment used to manufacture critical ship components meet the applicable class requirements. For example, DNV recently issued a verification statement for a ship propeller with a two-meter diameter, made in an AM process by SY Metal in South Korea. In addition, the society also examines different production processes, like Wire Arc Additive Manufacturing (WAAM), Powder Bed Fusion (PBF) or Blown Powder Technology (BPT), conducting tests and setting standards to ensure a safe use of additive manufacturing.
MX3D's 3D Printed Alumninum Boat Keel
Metal 3D printing solutions manufacturer MX3D recently partnered with Dutch custom yacht builder KM Yachtbuilders to design a 3D printed aluminum keel. The entirely custom-made part perfectly demonstrates the possibilities WAAM (Wire Arc Additive Manufacturing) technology has to offer. Because  experienced welders are increasingly rare and traditional methods do not allow for customization, the demand for AM in the maritime industry is becoming more and more apparent. Apart from the 3D printed boat Keel,  the two Dutch partners aim to soon be able to 3D print other spare parts for any type of boat, as well as finished parts.
ThyssenKrupp 3D Prints Parts for the Maritime Industry
DNV GL, which specializes specifically in the maritime sector, has given certification to ThyssenKrupp for its 3D printed metal parts. This approval makes ThyssenKrupp the first company worldwide to obtain such certification. What does this mean? It means that the production of components using additive manufacturing has the same level of quality as conventionally manufactured parts and meets the stringent requirements. But this achievement would not have been possible without the help of EOS, a notable partner of the company and supplier of 3D printers to Thyssenkrupp TechCenters. Together the companies are offering innovative solutions for submarines and ships, setting new standards for the navies of the future.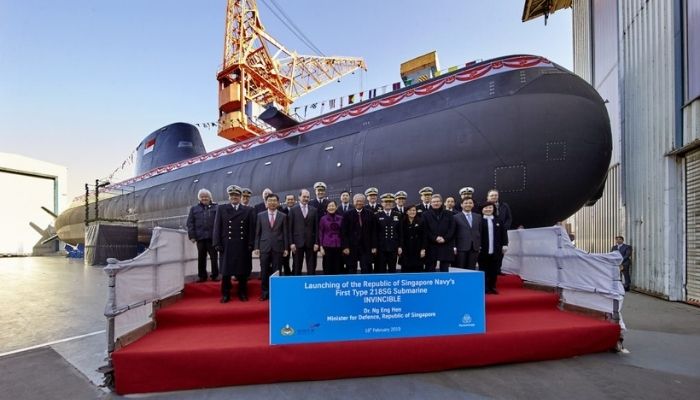 3D Printing for Deepwater Missions
Another application of additive manufacturing is in the creation of underwater equipment, and one of the marine technology companies that has made use of it is ecoSUB Robotics. The company is particularly interested in developing projects at affordable prices, capable of performing deep monitoring missions, and that meet the needs of both its commercial and military customers. To achieve this, they have chosen to implement 3D printing when making prototypes and components, as it is an alternative that allows them to save a lot of money when making their parts, without losing quality in their products. If 3D printing helps make a difference in the creation of these vehicles, it could be a game changer for people in a variety of ocean industries.
Metal alloys for Marine Applications
Manufacturer 3D Systems has collaborated with Huntington Ingalls Industries' Newport News Shipbuilding division in order to delivery new 3D printed metal materials for the maritime industry. Specifically, they are developing copper-nickel (CuNi) and nickel-copper (NiCu) alloys for powder bed fusion technology. The collaboration of the two companies is of particular interest for maritime applications as these alloys are corrosion resistant. In addition, the use of additive manufacturing in the production of parts will enable the division to reduce lead times in the supply chain by 75%. 3D Systems will be involved in selecting the composition for the alloy, designing the process parameters and qualifying the parts. The alloys and 3D technology will be used to create everything from spare parts for castings to valves, housings and brackets.
More Eco-Friendly Cargo Ships Thanks to 3D Printing
Earlier this year, Thomas Dahmen, a young researcher at the Technical University of Denmark, came up with a 3D printed injection nozzle. Using the Quality Function Deployment (QFD) matrix, an analysis method for evaluating the potential benefits of additive manufacturing, Thomas Dahmen found a solution for improving injection nozzles. An essential component of ship engines, which is designed to inject fuel into the engine, this part plays a crucial role in fuel consumption, and therefore on the durability of an engine. With the help of modeling and 3D printing, he realized that if the nozzle was curved, then the fuel flowed more efficiently allowing for better combustion.
A 3D Printed Propeller
Back in 2017, in the port of Rotterdam, Rotterdam's Additive Manufacturing Fiedlab (RAMLAB) 3D printing lab successfully designed a prototype ship propeller with a diameter of 1,350 mm. And advances in propeller printing continue to evolve. In early 2021, Naval Group unveiled a propeller for the mine-hunting ship Andromeda. With a wingspan of 2.5 meters, it was manufactured using WAAM technology. Consisting of five blades weighing 200kg each, the 3D-printed propeller has equivalent or even superior characteristics to traditional propellers, and was designed more quickly and using less material.
AMAZEA's Underwater Scooter
To finish, check out a particular refreshing project: a scooter you can ride underwater. Called AMAZEA, this one was designed by the company JAMADE Germany thanks to large format 3D printing. Indeed, 75% of the scooter's parts are 3D printed on a BigRep machine. This allows the company to offer a customizable product, both in terms of size and color. AMAZEA is equipped with an electric motor capable of reaching 20 km per hour underwater and can descend to a depth of 18 meters. So, are you ready to explore the ocean floor?
What do you think of our list of 3D printing applications in the maritime sector? Let us know in a comment below or on our Facebook and Twitter pages! Don't forget to sign up for our free weekly Newsletter, with all the latest news in 3D printing delivered straight to your inbox!