TOP 10 3D Printing Applications In Maritime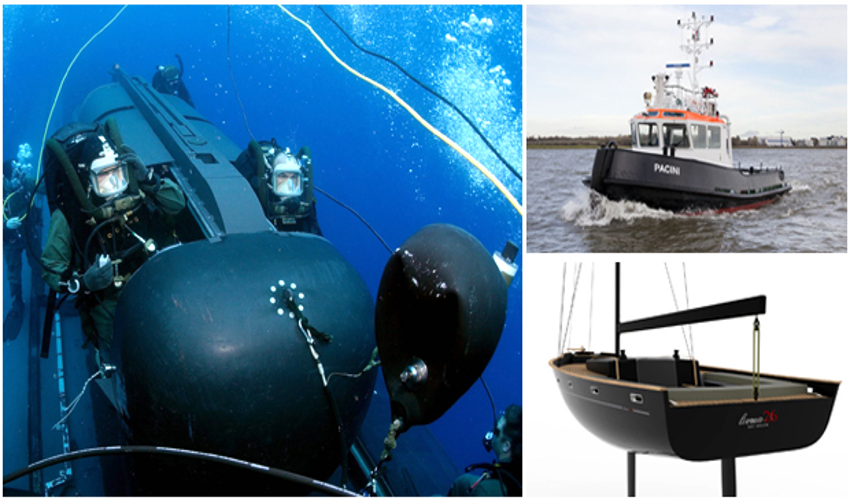 Recently, additive manufacturing technologies have found an industry in which they can bring great innovations for development: The maritime sector! Just like what we have seen in military application and architectural projects that have incorporated 3D printing, this latest industry is rapidly growing their use of 3D printing and adapting it for their different needs. In this latest TOP 10, we will be introducing you to the latest technologies, projects, and applications of this technology in the maritime sector! To compare more printers, check out our Comparator.
1. 3D printed submarine prototype for the U.S. Navy
3D printing and the U.S. military are starting to become very good friends, such as seen with a recent collaboration between the Oak Ridge National Laboratory and the U.S. Navy, which saw the creation of a submarine hull prototype in only 4 weeks! In order to achieve such a big feat, the partners used the Big Area Additive Manufacturing technology (BAAM) to create the 30 foot, 6 carbon fiber composite material sections.
Because the cost of manufacturing a typical submarine hull is usually between $600,000 and $800,000 with building taking around 3 to 5 months to complete, it is expected that 3D printing will help to reduce these costs by 90%!. With this latest endeavor, we are sure to see bigger and greater things for the U.S. military soon!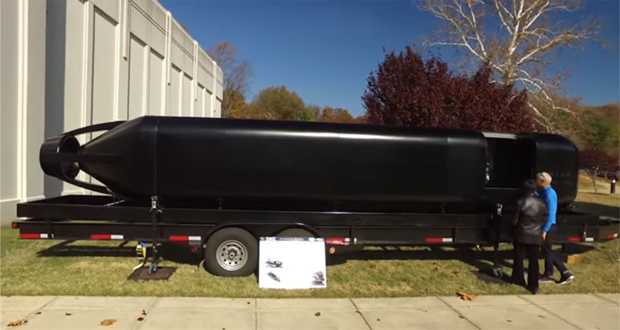 2. 3D boat propeller
One of the great maritime applications of 3D printing this year was developed by Damen Shipyards Group, RAMLAB, Promarin, Autodesk and Bureau Veritas; companies who teamed up to print a premium boat propeller. WAAMpeller is the name of this new propeller, which is being designed to adapt to the Damen Stan Tug 1606 boat models.
The propeller, which weighs approximately 180 kg and measures 1,300 mm in diameter, will be printed from a bronze alloy using the WAAM (Wire Arc Additive Manufacturing) process. Subsequently, it must undergo numerous tests, including crash tests, in order to obtain certification. In May, the first prototype of the propeller was introduced and is expected to be tested in the coming months.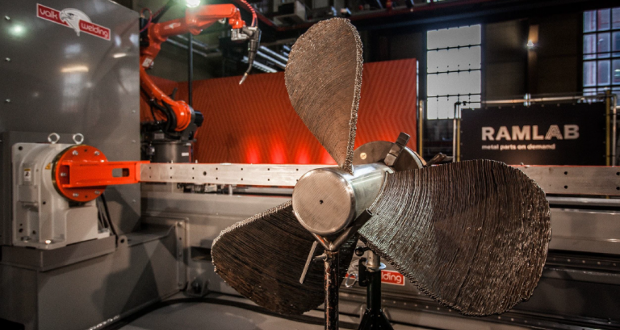 3. 3D printing spare parts for nautical racing
Additive manufacturing helps to reduce weight and improve the performance of the objects and applications in which it is used. It is for this reason that the British team, Ben Ainsile Racing (BAR), equipped themselves with 3D printed spare parts for their boat that they used during the 35th edition of the America's Cup 2017 boat race.
Using direct laser metal sintering (DMLS), the team was able to 3D print with an innovative design that came at a much lower cost than conventional fabrication!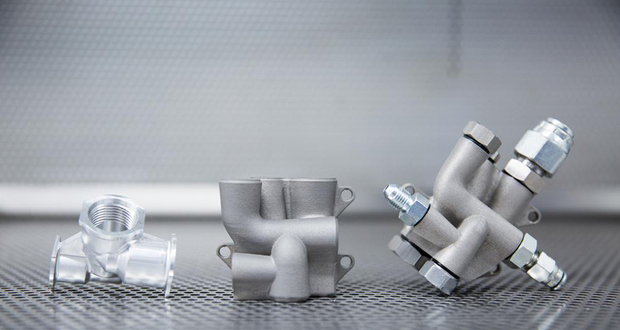 4. Mapping the Arctic seafloor
The Canadian company, International Submarine Engineering (ISE), is using the Sciaky's 3D electronic additive manufacturing technology (EBAM) to produce a Titanium Variable Ballast (VB) tank, which will reduce both time and cost of the process of mapping the Arctic seafloor.
By using 3D technologies, the production of this ballast tank could be reduced from 16 weeks to only 8 weeks!  This autonomous underwater vehicle will be used to explore the Arctic, tracing the bottom of the sea below the permanent layer of ice. The VB system helps the vehicle to hold itself underwater on the sea floor or under ice. By using 3D printing for this project, ISE was able to cut their production time by 50 percent, while also reducing costs thanks to the EBAM 3D printing process.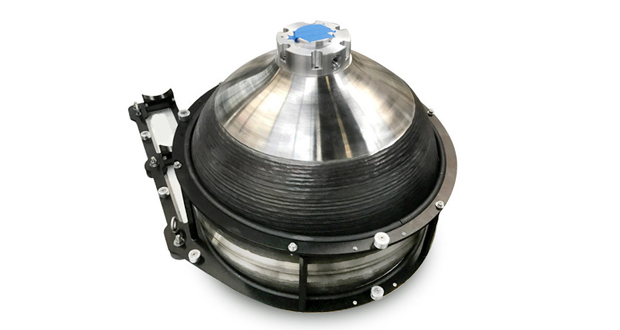 5. 3D printed spare parts
Whether you have a cargo ship, a cruise liner or a sail boat, they all have one thing in common and that is after long periods of exposure to the wind, weather and regular use, you are bound to have replace their parts. Because of the cost of storage for parts or even the difficulties you may have finding the parts you need, French company Lab-R.E.V. has decided to put 3D printing to test to see how it can be incorporated on board seafaring vessels. 
To do this, the company has brought together students to conduct research on 3D printing's use onboard water vessels by sending them off on their own adventure across the Mediterranean sea to see how well 3D printing under boating conditions is. By 3D printing parts daily, they are seeing how well these parts fit into the boat and if it is possible to bring a project like this to a real life situation!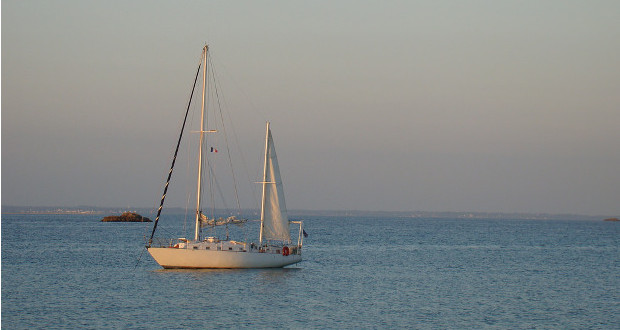 6. A 3D Printed Yacht: Livrea
The Italian startup Livrea and the American software company Autodesk have come together to produce the first 3D printed yacht. The founders of Livrea, Daniele Cevola und Francesco Belvisi, are best known for using the traditional Sicilian way of creating boats to create their yachts. But, after using 3D printing, they decided to incorporate the two in order to 3D print an entire yacht! "By using this new technology, we want to improve the traditional way of boat building", said Daniele Cevola. "We invest a lot of time to realize the first, completely 3D-printed yacht by using the most modern materials and additive manufacturing."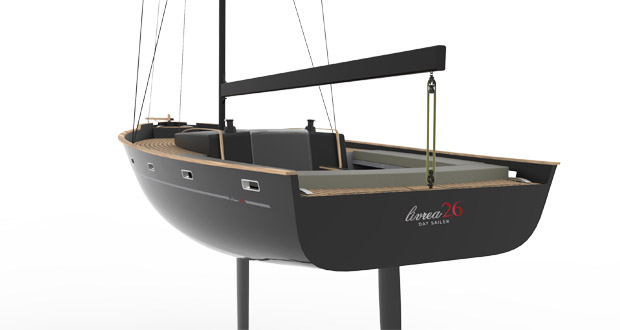 7. U.S. CICADA Navy Drones
One of the latest areas to be touched by 3D printing has been in the development of drones. The advantage of using 3D printing was discovered by the United States Naval Research Laboratory (NRL), which developed the close-in CICADA (Covert Autonomous Disposable Aircraft) in 2011. The 3D printed drones are capable of carrying out espionage tasks and collecting data.
A few months ago, we talked to Perdix drones from the US Department of Defense who also has created drones using 3D printing. The idea between the two drones is similar: To get the drones to be able to work together and collect information for each their missions.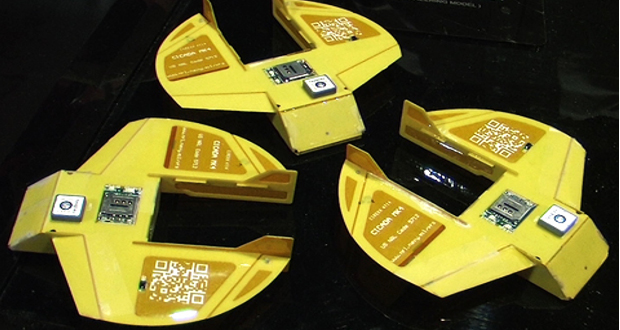 8. 3D Printed Chain Mail for Ships
Although chain mail is considered to be a more medieval instrument of protection, this older tool is being put back into use in a new way thanks to NASA, the masterminds behind it. Originally created to be used in Outerspace and for the protection of their rockets, they are now finding that it can be used in more nautical ways as well.
Created using 3D printing technologies, the chain mail has two sides: One, which is able to reflect light and heat and the other, which can absorb heat and serve as insulation. This high-strength metal could be used in a number of space explorations or even here on earth, by protecting ships and allowing them to handle the different conditions they may find on the water.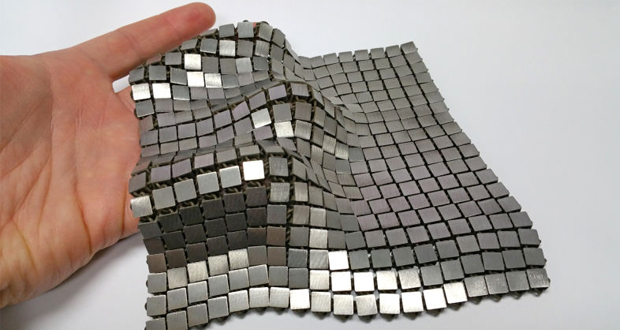 9. New Zealand's additive manufacturing prototypes
New Zealand is a vibrant country that just so happens to love the water! As a country who has a large marine industry, it was only a matter of time before 3D printing was introduced in order to transform it for the 21st century. A company who is helping to make this happen is Comworth Technologies, who is using 3D printing to print ideas and prototypes quickly and more affordably than ever before.
Using 3D printing, the company has been able to make prototypes and models regardless of the weird shapes or odd design. In addition to the freedom of design that 3D printing gives, it is also helping to cut pricing and time in half, a godsend for an industry that relies on both to stay competitive. It is thanks to this rapid prototyping that the New Zealand marine industry can continue to keep its edge in a constantly changing industry.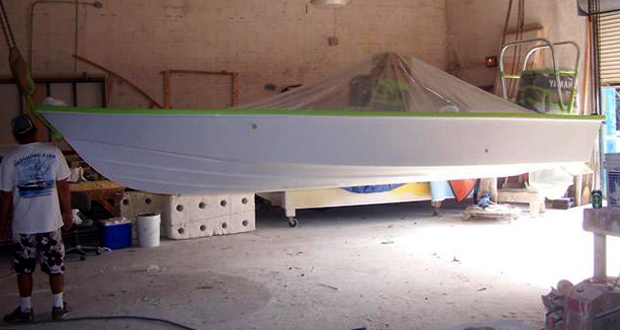 10. 3D printed Current Turbines
In the world of renewable energy, tidal current energy is one of the more competitive areas of the energy industry. This is because it is easier to harness and even gives a higher density in comparison to other renewable energy resources, such as wind. In order to harness this energy, the researchers turned to 3D printing to create the tools needed to do just this.
Using their 3D printer, the researchers created two turbines with a diameter of 150 x 100 mm that consist of inner and outer blades. By including a foldable feature for the turbines, the researchers were able to lower their transportation costs. Although this is still in the prototype stage, the researchers on this project were able to demonstrate not only the mechanical functionality of the turbines but also how 3D printing can create strong products that can help lower costs and save the world, one turn of a turbine at a time!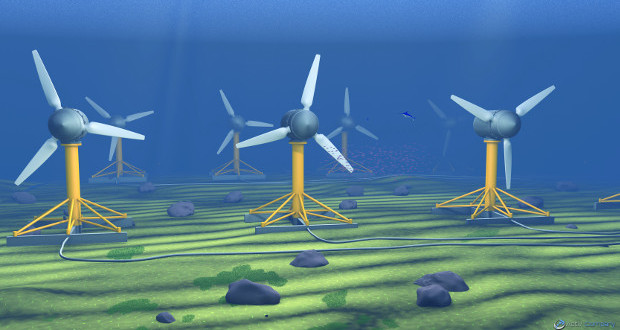 If you are interested in a job in the 3D printing and additive manufacturing sectors, check out the latest and current vacancies here.
What do you think of our TOP 10 applications of 3D printing in the maritime sector? Let us know in a comment below or on our Facebook and Twitter pages! Don't forget to sign up for our free weekly Newsletter, with all the latest news in 3D printing delivered straight to your inbox!