Berkeley Lab uses 3D Printing to print liquid structures
Published on April 2, 2018 by
Niru K.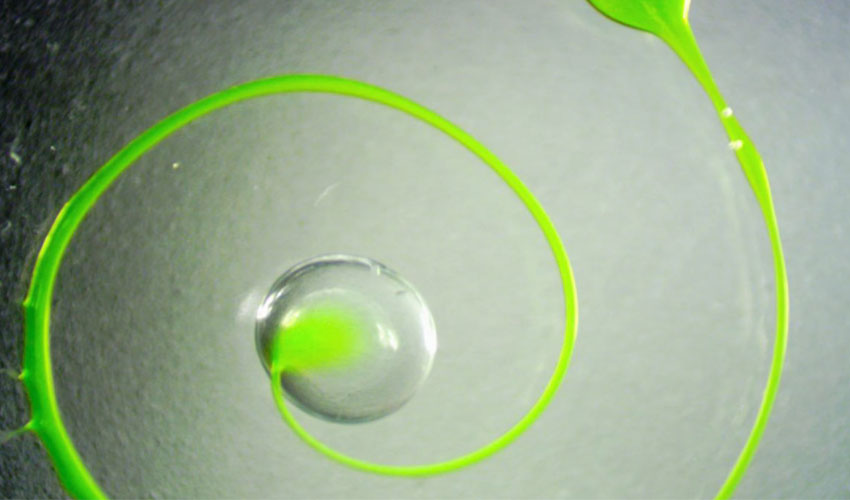 A team of scientific researchers at the Lawrence Berkeley National Laboratory claims to have developed a 3D printing method that can make fully liquid structures. This technique would use a very specific 3D printer that would deposit "water nets" in a liquid base made of silicone oil and which could be used for chemical synthesis and to manufacture liquid electronics.
3D printing is a manufacturing method that successively deposits layers of materials to form the desired structure, a material that is most often known in solid form. Only, Lawrence Berkeley's researchers seem to have gone further in the development of their additive manufacturing technique which now extended to make liquid structures using a liquid material.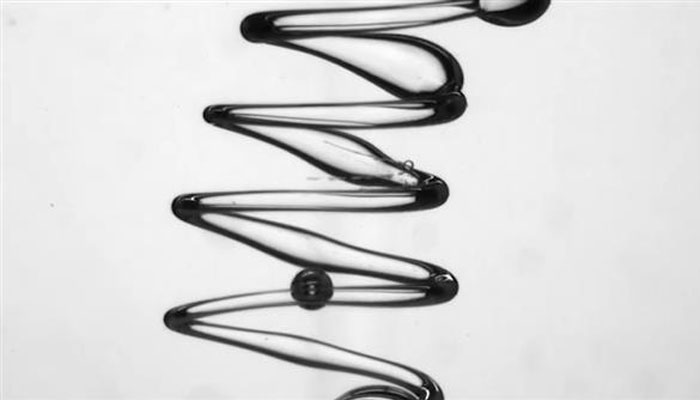 Berkeley Lab scientists explain that by printing thin streams of water in a substance made of silicone oil, they could create liquid tubes inside another liquid. At this stage of the research, the researchers have 3D printed nets of water between 10 microns and 1 mm in diameter and have created different types of structures including spiral and branch complex models up to a few meters high. They can even change shape and adapt to their environment. Researchers believe that this 3D liquid printing technique could have utility in the manufacture of liquid electronics but also for chemical synthesis. For this one, Tom Russell, a Berkeley Lab scientist, says, " This is a class of materials that can be reconfigured and can be adapted as needed in liquid reaction vessels, whether for chemical syntheses or ionic transport by the way, by catalysis.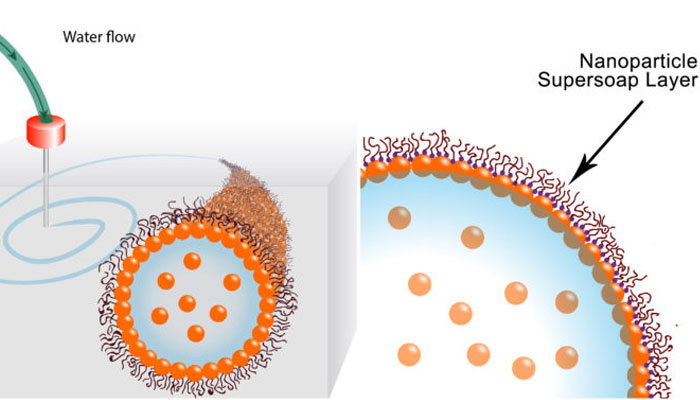 One of the ways to print liquid in another liquid  is to coat the 3D printed tubes with a substance similar to soap. Specifically, these tubes would have been coated with a surfactant to allow them to retain their shape and prevent them from dispersing into droplets. This surfactant would be formed of a polymer ligand and gold nanoparticles allowing the water to form stable structures. The water is mixed with gold nanoparticles that are attracted by polymeric ligands in the silicone oil. When water is injected into the oil, the ligands bind to the gold nanoparticles in the water, forming a surfactant that researchers call a "supersoap".  " This stability means we can stretch the water in a tube without changing the shape of the tube," Russell adds. We can also model the water into an ellipsoid and it will remain an ellipsoid . We used these supersoaps of nanoparticles to print water tubes that are maintained for several months. "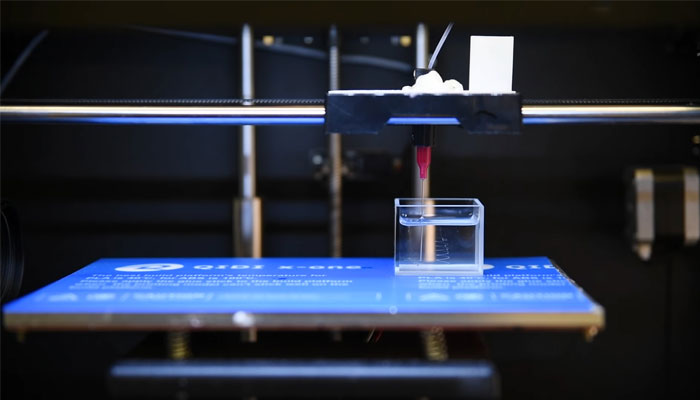 To automate this new liquid printing process, scientists have modified a desktop 3D printer by installing a syringe pump and a liquid extrusion needle. The 3D printer then have been specially programmed to insert the needle into the oil base and inject the water according to a pattern defined by the 3D model. Find more information here or in the video below:
What do you think of this liquid 3D printing technique? Let us know in a comment below or on our 
Facebook
 and 
Twitter
 pages! Sign up for our free weekly 
Newsletter
, all the latest news in 3D printing straight to your inbox!