The 3D Printing Innovations at CES 2019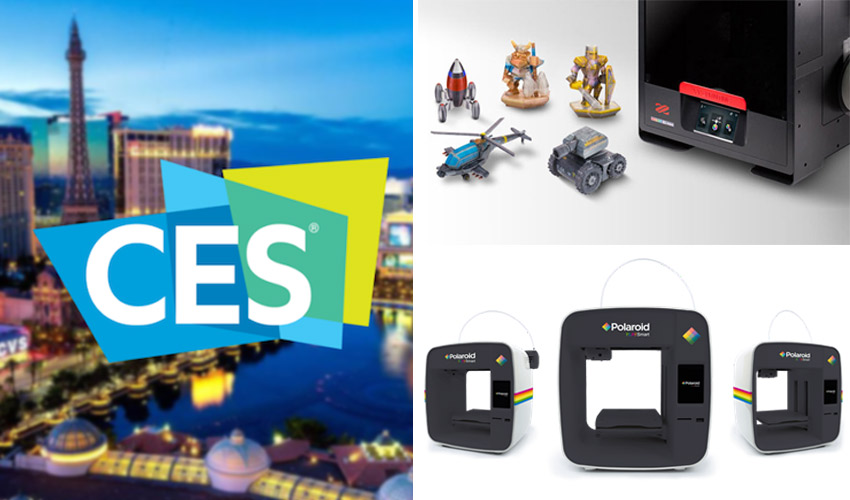 On the 8th of January, the annual Consumer Electronic Show (CES) kicked off in Las Vegas. It gathered, as usual, thousands of people intrigued about the business of consumer technologies. The show has an essential role in providing a platform for innovators and breakthrough technologies. For the last 50 years, many innovators have used this global stage to introduce their products to the market place. In fact, the event touches all sectors of new technologies including smart cities, sustainability, self-driving cars, cryptocurrencies, robotics, drones, artificial intelligence, gaming, and also 3D printing! This year, 79 exhibitors for additive manufacturing were present at CES 2019; larger companies were involved but also many startups. On the 11th at night, CES 2019 will end. Therefore, it's time to recap which 3D printing innovations were announced in the last 3 days. 
Which 3D Printing Innovations were announced at CES 2019?

1. XYZPrinting debut their new mini colour 3D Printer and more
Over the years, XYZPrinting has taken the habit of introducing new products at the CES. This time, the Taiwanese company officially introduced their newest printer: the Da Vinci Color Mini FDM 3D Printer. What's the difference between this printer and a conventional FDM printer? This one offers full-colour 3D prints. This announces a tremendous step forward in consumer 3D printing as not many options for colour 3D printing exist on the market today. The starting price suggested by XYZPrinting for its printer is $1,599. 
Simon Shen, CEO of XYZPrinting said, "By providing an affordable and compact full-colour printer, we are very pleased to be bringing colour 3D printing technology within reach for small businesses, schools, designers, makers and general consumers. We will continue to provide innovative, high-quality 3D printers while making it affordable for everyone to utilise this technology and incorporate it into their daily lives". 
What's behind this technology? The company calls it 3DColor Jet technology. It mixes magenta, cyan and yellow ink droplets which means millions of colours can be printed. During the printing process, they are ingrained into a special colour-absorbing filament, the 3D Color-inkjet PLA. The printing volume offered by the machine is 130 x 130 x 130 mm. Moreover, they also introduced some new filaments, namely antibacterial PLA filaments, PLA with added copper filaments and carbon fibre filaments. 
2. Polaroid debut their PlaySmart 3D printer
Formally known for their polaroid cameras, the company presented its new PlaySmart 3D Printer. It's a light, compact, office-sized 3D printer which offers a printing volume of 120 x 120 x 120 mm. It will be launched in  Europe and the UK on the 1st of March. This printer seems to resemble many other FDM machines already available on the market. Its design however is particularly aesthetically pleasing. It has wifi control, webcam and filament scale features. Its starting price is announced at 449 € ($ 517).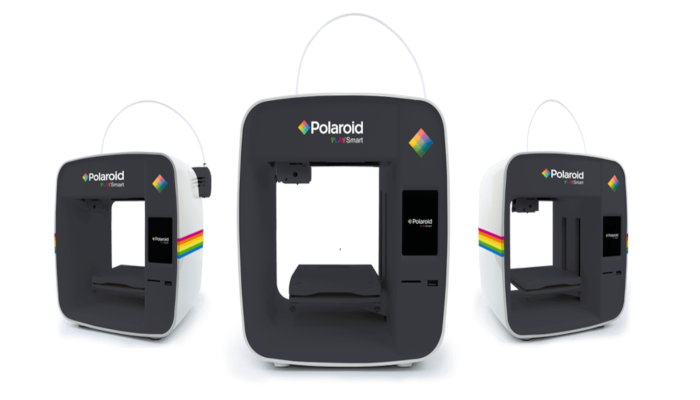 3. Formlabs launches Elastic Resin and Digital Dentures materials
Formlabs specialises in SLA 3D printing, they introduced two new printing products at CES 2019. The first is Elastic Resin, said to be the softest resin they have put out yet. Secondly, they introduced Digital Dentures materials, a cost-effective solution for 3D denture production. 
Once printed the Elastic Resin resembles moulded silicone because of its elasticity and its transparency. Formlabs explained at the event: "Developing soft stereolithography (SLA) resins can be challenging. Parts must be highly elastic, yet strong enough not to tear during printing—two properties that are typically diametrically opposed". This new resin could become a convenient material for producing small to moderate batches of flexible parts and prototypes to speed up product development.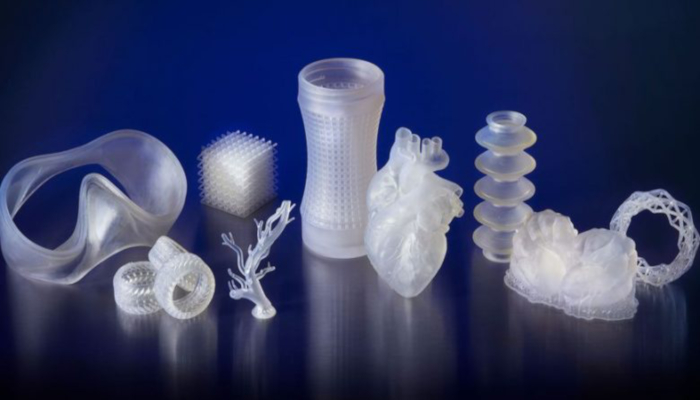 Additionally, Formlabs announced the availability of Digital Dentures materials. It comprises Dental Base Resin and Denture Teeth Resin which allows dental labs to produce custom dentures in a more cost and time efficient manner. Presently only available in the United-States, the company is working on partnering to make the material available in other countries. 
4. Nexa3D exhibits large format SLA 3D printer
At CES 2019, Nexa3D officially displayed its new SLA machine, the NXE400 3D printer to the North American market. This SLA 3D printer is impressive, it should be 6 times faster than competitors' comparable machines whilst its volume will also be 2.5 times bigger. The production time for prototypes is expected to be reduced from hours to just minutes. It will also come equipped with tough materials capable of enduring ultra-fast 3D printing.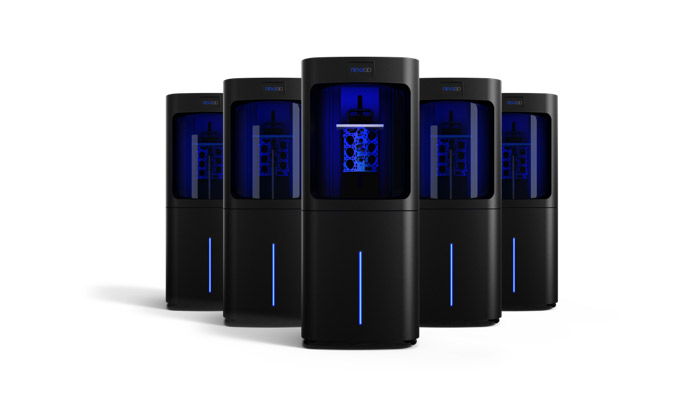 5. Wiiv and Dr. Scholl partner up to offer custom 3D printed insole
Finally, we have seen more and more "conventional" companies venture into 3D printing this year. Exciting collaborations are coming the consumer's way in 2019. This is the case of Dr. Scholl, who has decided to partner with the 3D insole manufacturer Wiivv. Dr. Scholl is giving 3D printed soles a shot by offering to customers their own customised insoles. At CES 2019 they announced that these would be easily accessible through a smartphone app. The idea is to capture photos of customers' feet from different angles and watch the app generate an insole structure based on 400 mapping points from their feet.
Claudia F. Metcalf, U.S. Marketing Director of Dr. Scholl's commented, "Dr. Scholl's understands the importance of customisation for a growing number of consumers. This new offering enables us to make inserts to the exact specifications of our customers' feet, with just the right support in just the right places. Using Wiivv Fit Technology, we are bringing a custom 3D experience to the reliable, comfortable inserts Dr. Scholl's is known for. This is a breakthrough in premium personalisation with the ability to shop from home."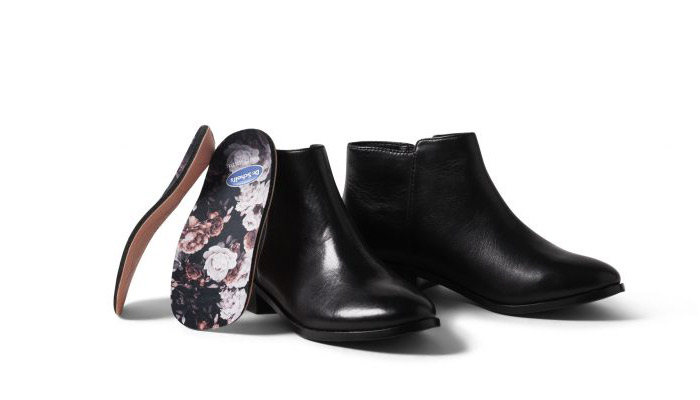 Let us know which 3D printing innovation you found most exciting on our Facebook and Twitter pages! Don't forget to sign up for our free weekly Newsletter, with all the latest news in 3D printing delivered straight to your inbox!