3D Printing is Being Used to Solve the Housing Shortage in Guatemala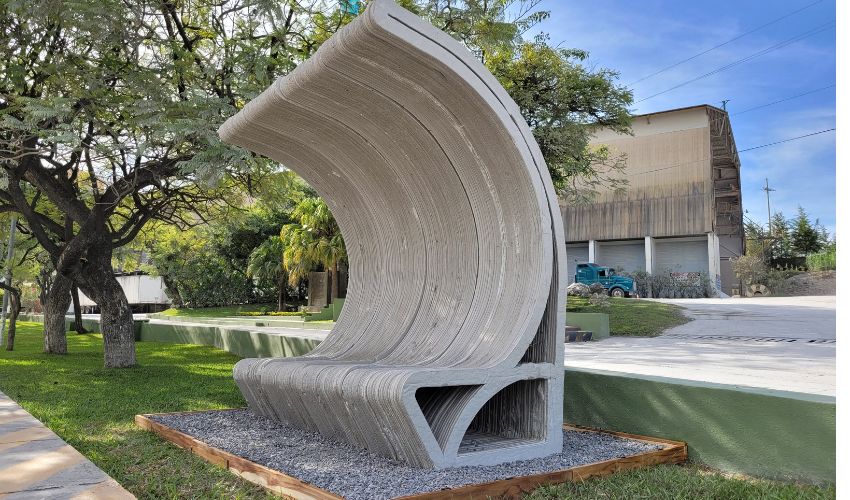 In Latin America, the implementation of additive manufacturing is still slow as not as many have adopted it as in other regions. However, companies such as Cementos Progreso are proof of the growth of 3D printing in this region. This cement company has joined forces with COBOD International which is working on using 3D printing construction in Guatemala, potentially solving the housing deficit problem in this country.
Cementos Progreso is a Guatemalan company with more than 100 years of experience working with concrete and other materials and solutions in the construction industry. They also contribute to the construction of sustainable projects that improve the quality of life in the countries where they work, 11 in total. Last year they decided to ally with COBOD International, a leading company in 3D printing solutions in order to allow for the application of 3D printing in Guatemala. Given that according to Habitat for Humanity the current situation is dire with a little over 1% of the population owning 60% of the land and a housing deficit of 1.8 million homes, the move toward construction 3D printing was a logical one.
Plinio Estuardo Herrera, Head of Concrete at Cementos Progreso said: "COBOD is the world leader in 3D construction printing solutions. We are confident that it is the best technology on the market. We have watched with our own eyes the buildings printed with the technology. That gives us certainty that Cementos Progreso has chosen a globally leading ally in implementing the technology in our country."
Cementos Progreso's R&D department has been researching the development of a 3D printable cementitious material for more than 3 years now, leading the application of 3D printing in Guatemala. This week they have also announced the inauguration of an Innovation and Development Center that will contribute to the development of the construction printing industry in Latin America. The center is equipped with a COBOD 3D printer that Cementos Progreso plans to use in housing projects currently in the 3D modeling phase. Both companies benefiting from this collaboration are proud and satisfied with this partnership.
Philip Lund-Nielsen, co-founder and director of the Americas at COBOD International said: "At COBOD International we are proud to have Cementos Progreso among our partners. It is an innovative company which is leading the 3D construction printing industry in Latin America. With our technology, we are excited to see Cementos Progreso enable faster execution of construction projects, as well as more efficient construction at a lower cost."
We know that additive manufacturing is growing more and more, its multiple applications in different sectors, the benefits it brings, and the number of countries in which it is becoming more and more important as in this case in Latin America. Let's hope this is one of the many alliances and collaborations in the 3D printing sector that are yet to come.
What do you think of this union between 3D printing to solve the housing deficit in Guatemala? Let us know in a comment below or on our LinkedIn, Facebook, and Twitter pages! Don't forget to sign up for our free weekly Newsletter here, the latest 3D printing news straight to your inbox! You can also find all our videos on our YouTube channel.
*All Photo Credits: COBOD International