Researchers Have Used 3D Printing to Create a 'Healthier' Chocolate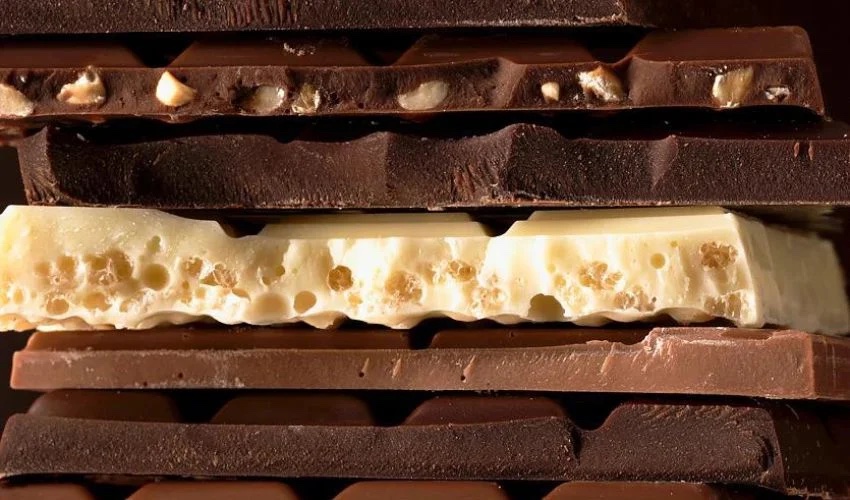 When it comes to our favorite treats, what else could be at the top other than chocolate? Whether white, milk or dark, it comes in all kinds of varieties, and consumption of it worldwide has been steadily increasing. According to a report Expert Market Research, the global chocolate market reached a value of around $127.7B in 2022 alone and is expected to grow even faster, with ana CAGR of 4.4% meaning the industry will reach 165.35B by 2028. Not exactly healthy, if you look at the nutrient table on the back of the chocolate packaging. But food researcher Qingdrong Huang from the Rutgers School of Environmental and Biological Sciences in the United States of America has looked into this very issue. He turned to 3D printing to produce a low-fat chocolate.
Heavy consumption of chocolate can carry some risks such as high blood pressure, high blood fat levels, diabetes or even cardiovascular disease. Reason enough for Huang to decide to create a range of what he refers to as "functional foods." According to Huang, functional foods are foods that hve been especially designed with health benefits in mind. In this case, protecting health from increased sugar and fat consumption by creating healthier varieties of chocolate. The team of scientists around Huang succeeded in doing this thanks to the use of 3D printing.
Reducing the Fat Content of Chocolate With 3D Printing
The traditional production of chocolate generally consists of cocoa butter, cocoa powder, sugar and a number of other ingredients. However, in order to produce a low-fat chocolate from the 3D printer, the team required some testing of the ingredients, which had to be mixed in different ratios. The goal here was to create an optimal balance between liquid and solid so that this could then be extruded using 3D printing. To do this, the research team needed an emulsion, which is a mixture of two different liquids that are normally immiscible, such as oil and vinegar. In this case, it was a water-in-cocoa butter emulsion held together by gum arabic. Gum arabic is an extract obtained from the acacia tree, which often finds its application within the food industry. Before the food researchers added this emulsion to the rest of the ingredients, they also used golden syrup to help improve the taste.
After the 3D printing of the low-fat chocolate using food 3D printers was completed, further tests and investigations of the functional food were undertaken. By researching the structure and physical properties of the 3D printed chocolate, they searched for the optimal viscosity level for subsequent further printing. Even 3D-printed chocolate is supposed to have a near-real texture and smoothness, so there were many attempts to vary the ratios of the main ingredients so that the right mixture could be created for the first time. Huang further commented:
"Everybody likes to eat chocolate, but we are also concerned with our health. To address this, we have created a chocolate that is not only low-fat, but that can also be printed with a 3D printer. It's our first 'functional' chocolate."
The research team sees a clear advantage in 3D printing their chocolate, as it thus enables edible products that can be easily made for consumers depending on individual taste, shape or even texture with excellent nutritional values. This study also involved researchers from the Department of Food Science and Technology at Jinan University in Guangzhou, China. To learn more about the research of low-fat chocolate from 3D printer, please click HERE.
What do you think of this 3D printed chocolate? Would you eat it? Let us know in a comment below or on our LinkedIn, Facebook, and Twitter pages! Don't forget to sign up for our free weekly Newsletter here, the latest 3D printing news straight to your inbox! You can also find all our videos on our YouTube channel.
*Cover Photo Credits: StockFood / Finley, Marc O.