3D printing goes to space on Airbus' Eurostar Neo satellites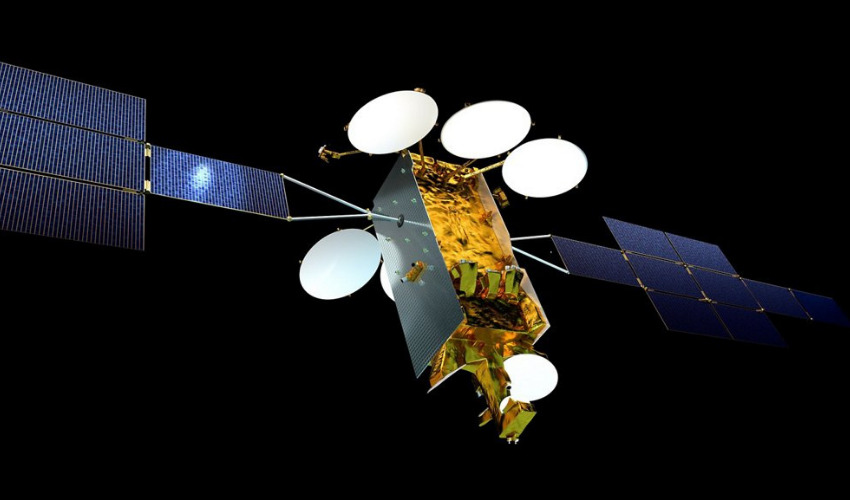 3D printing is going back into space! Airbus has used Additive Layer Manufacturing (ALM) technology (otherwise known as 3D printing or additive manufacturing) for the creation of radio frequency (RF) components for two Eurostar Neo satellites which are planned to join the in-orbit fleet of Eutelsat, a major communications provider in Europe. This is part of a growing trend, as many in the aerospace sector are turning to AM. This is because, they see it as a way to create parts that not only cost less, but which can be stronger and more efficient thanks to the flexibility offered by 3D printing when it comes to geometries and also types of available materials. The first satellite communications module is ready and will be sent to Airbus' defence and space facility in France where the full build-up will be completed, while the second is expected to begin testing soon. 
Additive manufacturing is expected to play a key role in the future of space exploration. This is due to a few reasons, including the ability to create more complex geometries with important materials. For example, in aerospace in particular, ceramic 3D printing and metal 3D printing are increasingly used for a number of applications, including as we see here the creation of final use parts. 3D printing allows a certain amount of flexibility in the creation of shapes, much more so than can be used with traditional manufacturing. Additionally, it is often cheaper, faster and less wasteful than other methods. Already, many companies have used AM in the creation of parts such as thrusters and rocket engines. 3D printing is also expected to potentially play a role in allowing for manufacturing in space itself, including the creation of housing on Mars and the Moon.
3D printed satellite components
For this particular project, Airbus Defence and Space in Portsmouth, UK have 3D printed a total of 500 RF components, made out of multi-waveguide blocks and switch assembly networks. RF components in general are important as they are the basic components needed for proper functioning of any communication device. In this case, they will be used in the two satellites, called EUTELSAT HOTBIRD 13F and 13G. These satellites in turn will be used to reinforce and enhance Eutelsat's TV broadcasting services over Europe, the Middle East, and North Africa.
Gareth Penlington, HOTBIRD's Payload Manager, emphasized the importance of the use of AM in this project: "This is recognized as the first large-scale deployment of RF products using the ALM process, and it puts us in an industry-leading position for the technology's application in producing radio frequency components." Penligton also highlights that the use of 3D printing for the EUTELSAT HOTBIRD satellites significantly reduces the number of individual required parts which in turn helps to provide major labor savings for the company. The first EUTESALT HOTBIRD satellite's communications module was transferred from Portsmouth to the Airbus Defence and Space facility in Toulouse, France. The second HOTBIRD communications module is currently being created, with testing on it expected to begin soon. More information about the project can be found in the press release HERE.
If you are interested in the role of AM in the aerospace sector, don't miss out on our next virtual event, ADDITIV Aerospace! You can register for free HERE. What do you think about Airbus using AM for the creation of RF components for their satellites? Let us know in a comment below or on our Linkedin, Facebook and Twitter pages! Sign up for our free weekly Newsletter here, the latest 3D printing news straight to your inbox!
*Thumbnail photo credits: Airbus