The 3D Printing Events You Don't Want to Miss This Year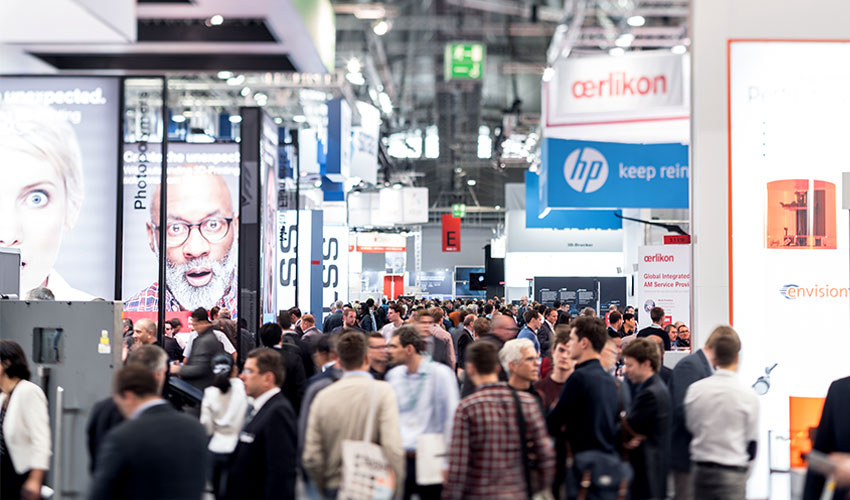 Every year in the world, users and actors of additive manufacturing and 3D printing meet at dedicated events, whether fairs, conferences or shows. They are the perfect opportunity to discover the latest innovations in the market and to interact with manufacturers, printing services, software developers, users and enthusiasts, etc. We have grouped together the most important events in the sector, classified by date so that you can schedule your future shows!
1. CES, the global stage for innovative consumer technological innovation
CES or the Consumer Electronics Show is held annually in Las Vegas, USA. It is the most important fair for consumer electronics products. First launched in 1967 by the Consumer Technology Association, over the years it has managed to position itself as the first electronics fair. In its last edition back in January of this year, it counted 4,400 exhibitors and more than 180,000 visitors. Because it is a fair dedicated to the most innovative technologies, additive manufacturing could not be left out. Companies such as XYZprinting or Nexa 3D presented some of their latest 3D printers.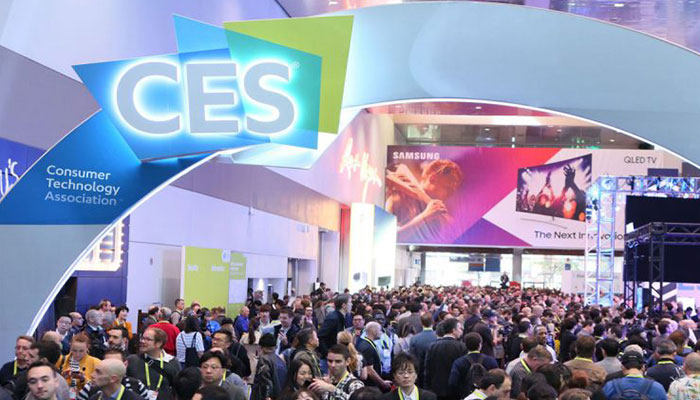 2. HOUSTEX, the industry-leading Southwest manufacturing trade show
HOUSTEX is an interactive experience, dedicated to showcasing advanced technologies and processes that help manufacturers innovate and create industry transformation. With more than 65,000 square feet of exhibit space, HOUSTEX features hundreds of exhibits highlighting the latest products and services designed to help manufacturers develop their pathway to success. From additive manufacturing to robotics, machining centers to welding, and dozens of technologies in between it is a leading event to experience Southwest manufacturing. Taking place in February, HOUSTEX exhibitors have the opportunity to meet face-to-face with over 4,600 attendees, of which 76% have a role in purchasing decisions with 31% having manufacturing equipment budgets of more than $200,000.
3. AMUG, the meeting point for major industry-leading brands
AMUG stands for Additive Manufacturing Users Group and is the gathering of the industry's leading users and brands. It began in the 1990s under the name '3D Systems North American Stereolithography Users Group', as it was initially focused on stereolithography. Today, it is dedicated to supporting users of all 3D technologies on the market. The mission of this annual meeting held between March and April is to promote the use of additive manufacturing technologies. This year it has names like Stratasys, Carbon, Desktop Metal, HP, and GE Additive attending, among many others.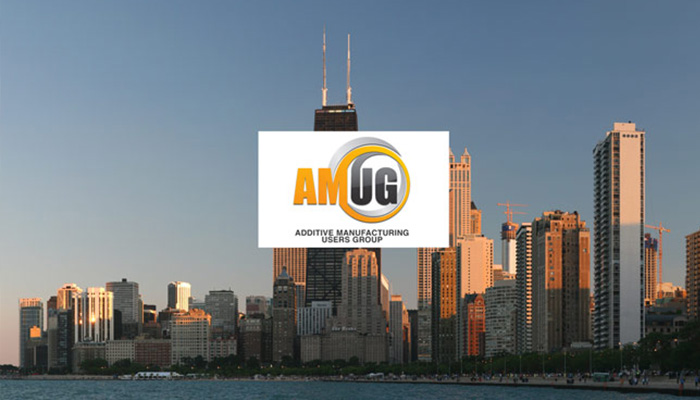 4. 3D Printing Europe, the European meeting for additive manufacturing
3D Printing Europe belongs to IDTechEx, specialised in market research and organisers of events focused on new technologies. 3D Printing Europe started as a conference focused on additive manufacturing in 2012 and in 2015 it became the European fair specialised in this sector and is continue to grow each year. It is held annually in Berlin for two days in April and focuses on structural electronics and AM. It counts more than 200 exhibitors, 250 conferences and talks on the 3D industry and more than 2,500 attendees are expected for the next edition.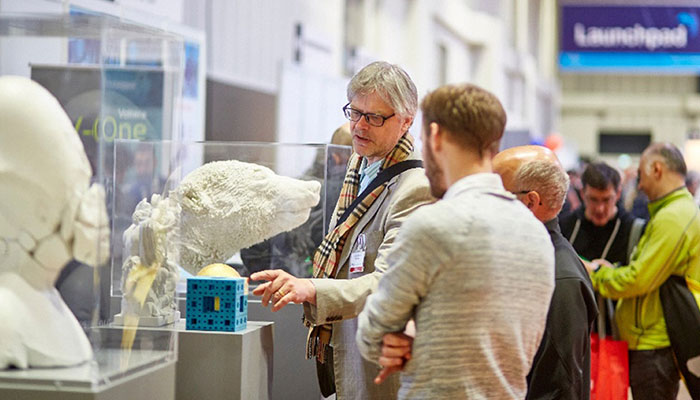 5. EASTEC, a leading Northeast manufacturing tradeshow
EASTEC is the leading Northeast manufacturing tradeshow in the United States of America. EASTEC is a location where advanced manufacturing technology intersects with longstanding tradition. The event this year will take place between the 14th of May and the 16th in West Springfield, Massachusetts and marks its 35th year. Just like every other year, the show will continue to celebrate the historical importance of Northeast manufacturing all while showcasing its future in leading-edge industries such as the aerospace sector, medical devices, automotive, industrial equipment and defence amongst some.
6. Rapid + TCT, pioneer in additive manufacturing in the USA
This trade show specialising in additive manufacturing began almost 30 years ago thanks to SME, owners of the TCT Group and behind major 3D industry events. In 2015, the agency Rapid News Publications joined which resulted in Rapid + TCT, the event where knowledge, experiences and training in 3D technologies are shared. The fair, which boasts to be the most influential in the additive manufacturing sector, is held in Detroit, USA, in May every year. This year it will count more than 350 exhibitors from North America and expects to have more than 6,000 attendees.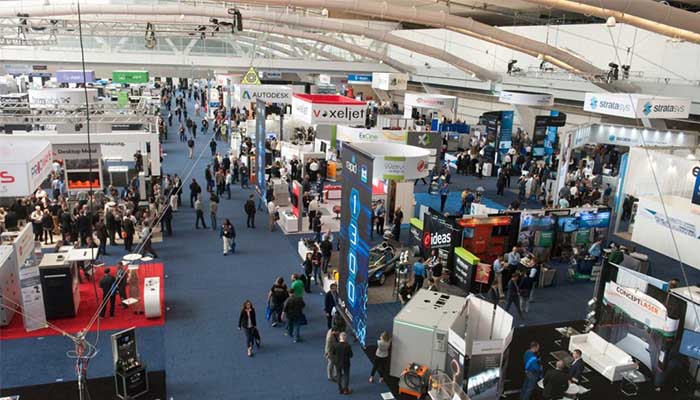 7. 3D Print Exhibition, the French meeting of additive manufacturing
Held annually in June in Lyon, France, it is undoubtedly one of the largest in Europe. With more than 300 exhibitors and 6,000 visitors in 2018, this fair covers industries such as medical, automotive, aerospace, among others and is geared at all those that may have a relationship with additive manufacturing. Initially it began as an exchange between the main actors of the so-called hexagon. Over the last two editions we have noticed the internationalisation of the event, featuring with major companies in the industry. This event organised by Euroexpo began in 2014 to democratise 3D technologies.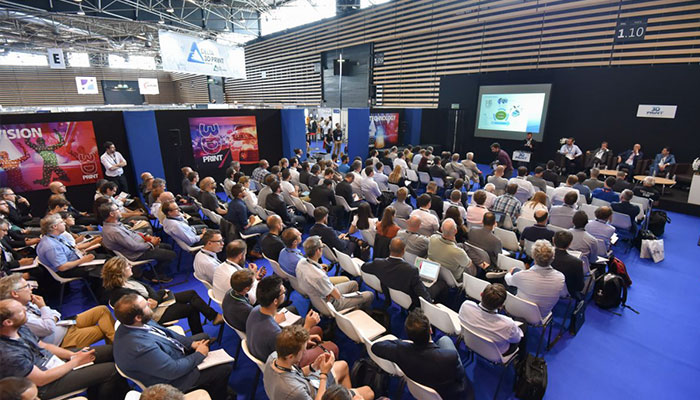 8. Addit 3D, the meeting point for Spanish actors in the 3D industry
This fair organised by the Bilbao Exhibition Center (BEC) and ADDIMAT began in 2015, and was the first professional fair specialising in additive manufacturing in Spain. It is held annually in June in Bilbao. Since 2017, Addit 3D is held in conjunction with 5 industrial fairs that benefit the public that is not only interested in additive manufacturing, but in industry 4.0. In its 2018 edition, the fair counted more than 137 exhibitors, and about 40.00 visitors, this fair is one of the main meetings of Spanish companies in additive manufacturing.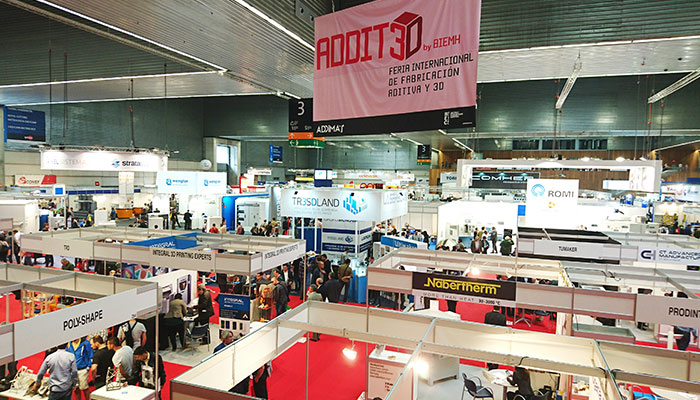 9. Rapid.Tech + FabCon 3.D, Germany's key additive manufacturing event
Rapid.Tech + FabCon 3.D is one of Europe's key information and communication platforms for additive manufacturing processes, focusing on the latest developments. It is also a user conference for the exchange between researchers, developers, designers and users, combining theory and practice in the form of informative lectures for example. Since 2013, the event has been supplemented by FabCon 3.D which is a platform for creative industry start-ups, experts and giants to meet. In 2018, the event brought together nearly 5,000 guests and saw 208 exhibitors from 14 countries.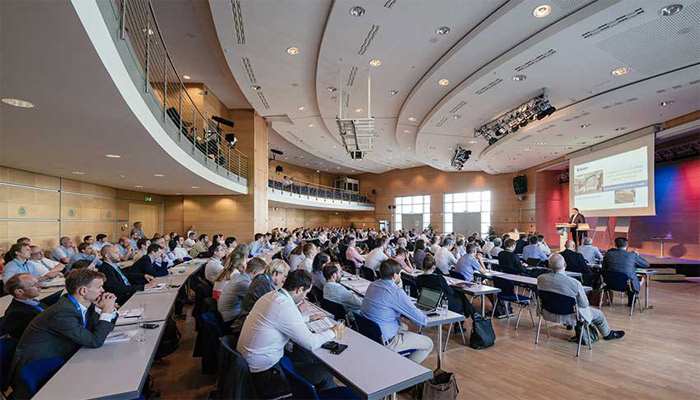 10. TCT Show, the UK event for the AM industry
The TCT Show has become a world leading design-to-manufacturing event that showcases the latest developments in additive manufacturing, 3D printing and engineering technology. This UK event has been a staple for over 20 years now, bringing together more speakers, companies and visitors every single year. This year, the event will bring dozens of inspirational speakers, 300 + exhibiting companies and more than 10,000 visitors from over 40 countries. On the show floor in Birmingham, you will be able to find the largest concentration of advanced digital manufacturing exhibits in the country. Also, the event includes innovative show features, learning zones, product launches as well as conference & seminar programmes.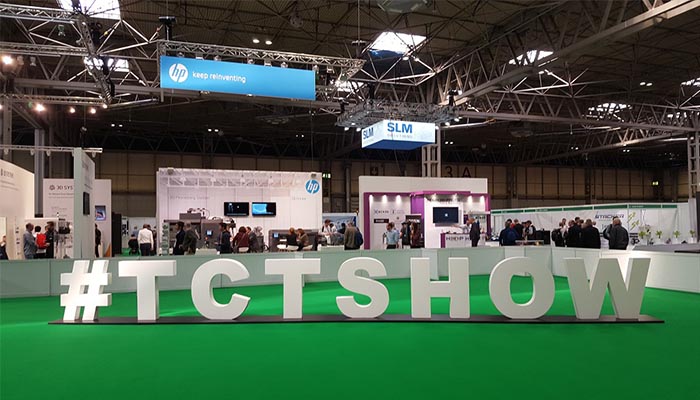 11. Formnext + TCT
Formnext is undoubtedly the essential meeting place for additive manufacturing for all professionals and industry professionals. Since its first edition in 2015, it has brought together more and more exhibitors and visitors each year in Frankfurt for 4 days. It presents all the components of the sector, from materials to 3D printers, software and post-processing solutions. More than 600 exhibitors present their innovations and products in a dedicated space of more than 37,000 square meters. Last year, the exhibition attracted 49% international visitors – this year, the organisers announced an increase in the number of exhibitors. The exhibition is punctuated by a conference program managed by TCT @ Formnext. More than 60 presentations, roundtables and workshops are organized during the 4 days of the show, allowing visitors to better understand how they can apply new technologies to design, development, engineering and manufacturing functions.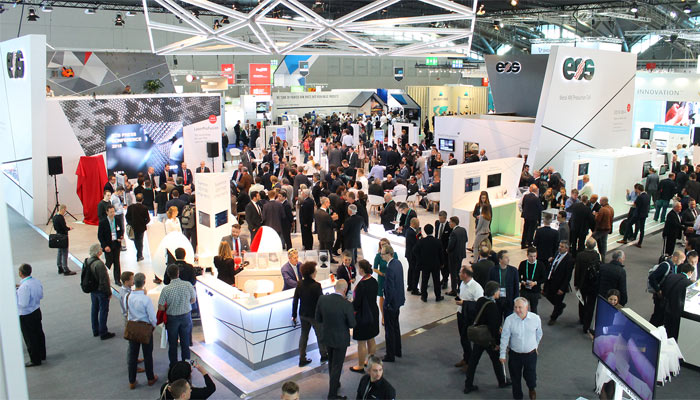 12. FABTECH, North America's largest metal forming, fabricating, welding and finishing event
FABTECH provides an affluence of innovation and technology solutions to its host city. FABTECH is North America's largest metal forming, fabricating, welding and finishing event, in which you can easily meet with world-leading suppliers. This year the event will be based in Chicago and is expecting more than 48,000 attendees and over 1,900 exhibiting companies. Of course, metal additive manufacturing will be part of the event. It is an opportunity to see the latest industry products and developments. Also, the event focuses on providing a platform in which you can find the tools to improve your productivity, increase profits and discover new solutions for your metal needs.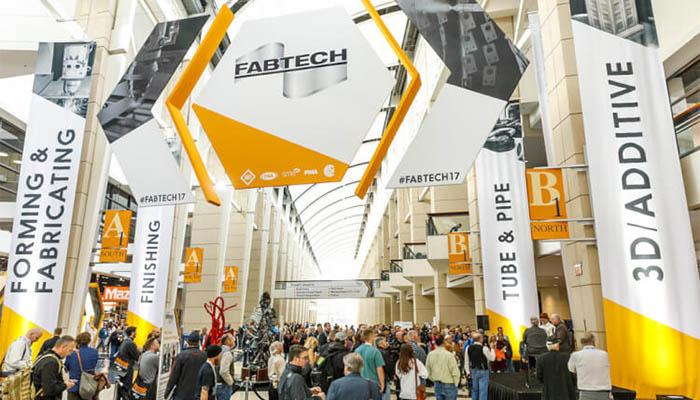 13. 
3D Printing USA, the meeting point for structural electronics and additive manufacturing
The speaker program at 3D Printing USA is carefully crafted by IDTechEx analysts who have studied and interviewed key suppliers and users involved in 3D Printing. Attendees will gain a comprehensive understanding of the state-of-the-art in 3D Printing. End-users from a range of applications will report on their experiences and desired improvements. The latest technological advances in 3D printers and markets are also presented at the event at the end of November. This is an exciting technological innovation that has undergone an explosion in interest in recent years. The event is expected to attract more than 3500 attendees with 270 exhibitors expected.
Interested in more events? Check out our events' page! Let us know if this ranking was useful in a comment below or on our Facebook and Twitter pages! Don't forget to sign up for our free weekly Newsletter, with all the latest news in 3D printing delivered straight to your inbox!