3D Printing Enables Customization in Packaging Industry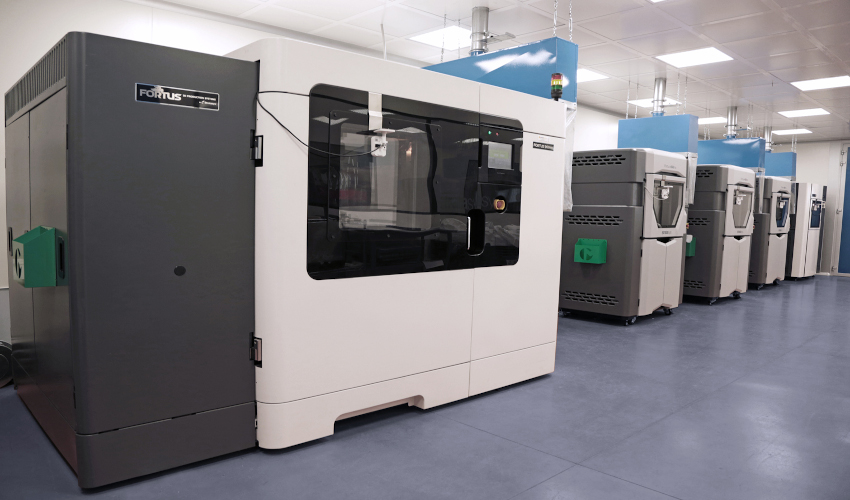 Having penetrated numerous industries, additive manufacturing keeps bringing more and more possibilities to the companies that hurry to embrace this innovative technology. Marchesini Group S.p.A is among the ones who have taken advantage of 3D printing and is now reaping benefits. The company chose to become the customer of Stratasys, whose technology is allowing Marchesini and its clients to enjoy customized production, reduced cost, and overall better performance in terms of productivity.
Marchesini, an Italian company established in 1974, produces a wide range of packaging machines and lines for various industries, including pharmaceutical, cosmetic and food industries. The company started as a small local business in a garage, but over the years it has grown significantly. Today, Marchesini is a world-leading manufacturer of automated packaging machinery, it operates globally through a rather extensive network of foreign enterprises and offices in 68 countries. The company is also one of the biggest European customers of Stratasys, whose FDM (known for its reliability and durable parts) and PolyJet (known for its smooth, detailed surfaces and ability to combine multiple materials in one part) systems are considered to be some of the finest examples of the industry standard.
Marchesini Group has a special facility dedicated for 3D printing. It contains ten Stratasys production-grade FDM 3D printers. Among them are five F270 systems, four Fortus 450mc, and a large-scale Fortus 900mc. In addition to the FDM machines, there are also two PolyJet multi-material 3D printers.  Marchesini uses 3D technology to design, develop and manufacture its flagship cartoning machines and several other packaging lines. Thanks to AM, every single one of its packaging machines is tailored to fit a specific industry or customer's process.
Mirko Fortunati is responsible for coordinating the Mechanical Workshops at Marchesini Group, according to him, using additive manufacturing has significantly improved his company's effectiveness. "Producing complex, customised parts with traditional manufacturing methods has proved extremely costly and time-consuming, which is no longer suited to the growing demands of today's packaging industry", stated Fortunati. He further explains, "Stratasys additive manufacturing has enabled us to overcome these issues and adopt a customised production model. Having this on-demand production capability enables our engineers to take advantage of the greater design freedom enabled by 3D printing, which has empowered Marchesini Group to achieve higher-quality results."
Some of the components that are being additively manufactured are protective cases, cable support systems and junction boxes, which are printed using tough thermoplastics, such as Stratasys' FDM Nylon 12CF filament or ULTEM 9085.  Marchesini claims that by adopting 3D printing technology in their production processes they managed to reduce the weight of some parts by as much as 30%, increasing both speed and productivity in its automated packaging system. Moreover, PolyJet technology is allowing the company to tackle complex designs that consist of hard and rubber-like materials in a single component.
With all the benefits that additive manufacturing has brought to Marchesini, it is likely that we'll see more and more companies in the packaging industry, and beyond, integrate 3D printing technologies in their production processes. Let us know your thoughts in the comments below or on our Facebook and Twitter pages! Sign up for our free weekly Newsletter to receive all the latest news in 3D printing straight to your inbox!