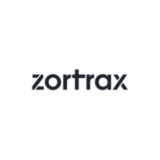 Zortrax is a Polish developer of 3D printing solutions. It was founded by Rafal Tomasiak and Marcin Olchanowski in 2013. Over the time the company has built a strong position on the global market of desktop 3D printers, while also offering dedicated filaments, Z-SUITE software and additional devices to improve the printing process and post processing.
Zortrax, the 3D printer manufacturer
Although the company was officially founded in 2013, the work on their first machine, M200, started in 2011 and completed in 2013. To support production, they launched Kickstarter campaign and gathered almost $180 000. Zortrax shipped 3D printers to all backers and invested money in further development. In December of 2015 the company opened its showroom in Warsaw, Poland – the Zortrax Store. The main idea for the showroom is to broaden the knowledge of 3D printing among both professionals and students. It's one of the first mono-brand stationary stores in Europe.
Today, Zortrax offers its products through an extensive network of over 130 Partners operating in 90 countries around the world on six continents, including the largest markets in Europe, the Americas, Asia, Africa and Australia.