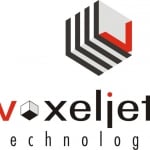 voxeljet is one of the leading manufacturers of industrial 3D printing systems and operates one of Europe´s largest service centres for the "on-demand production" of molds and models for metal casting.
voxeljet SYSTEMS business division focuses on the development, production and distribution of the fastest and most powerful 3D printing systems in the market. Today, voxeljet has a well-coordinated product range that reaches from smaller entry models to large-format machines, and therefore offers the perfect 3D print system for many application areas.
voxeljet SERVICES custom parts service centre creates sand molds and plastic models based on CAD data on demand. Small-batch and prototype manufacturers appreciate the automatic, patternless manufacture of their casting molds and 3D models.The company's customer base includes well-known automotive manufacturers and their suppliers, foundries as well as innovative companies from the arts design, movie and entertainment industry.