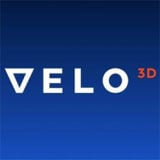 VELO3D is an award-winning metal additive manufacturing (AM) solution provider. The company was founded in 2014 and its headquarters are located in Campbell, CA, USA.
How does VELO3D separate itself from existing powder bed fusion solutions? In additive manufacturing, support structures are needed to restrain the part from moving and to allow the heat to transfer evenly, but they are usually rather inconvenient and limit the design freedom. VELO3D is able to print at zero degrees (horizontal) to eliminate support structures and 3D print parts that were impossible until recently. It can also print large diameters and inner tubes up to 100mm without the need for supports.
Overall, VELO3D possesses numerous AM systems, with the objective to optimize processes addressing critical customer challenges. It designs and prints dozens of parts previously considered impossible to make, thus, unlocking new applications for its clients.