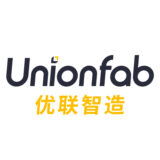 Established in 2014, Unionfab has been a leading intelligent manufacturing company for rapid prototyping and on-demand production. Unionfab has over 1000 industrial-grade 3D printing equipment, and over 100 types of 3D printing customized product services such as SLA,SLS ,FDM, Casting, 3D printing design scanning, etc.
We operate Two Mega-Scale Production factories in Shanghai and Shenzhen, China. Our 3d Printing is made with special materials such as high-temperature resistance, high strength, soft material, transparency, precision casting, etc.
Unionfab online platform which is networked of thousands of manufacturing 3D printers guarantees fast lead times while offering a broad array of capabilities such as order management, customization, quoting, AI process, etc.
Unionfab buyers range from small startups to Fortune 100 companies.