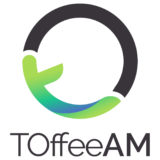 TOffeeAM licenses a design software that enables you to optimise your engineering component to maximise its performance. It is specialised in fluid-structure generative design, with applications in heat exchangers, valves and robust systems.
TOffeeAM is a spinout of Imperial College of London, one of five winners of Formnext 2020 startup competition.
Our code is already trusted by some leading corporates around the world.
The team is formed by aerospace engineers with different background in optimization, heat transfer, structural mechanics and artificial intelligence.
Our cloud based solution is 20 times faster than standard design methods and generates more performing solutions.
If you want more information or a license, drop us an email