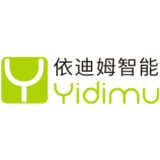 Shenzhen Yidimu Intelligent Technology Co., Ltd.
Shenzhen Yidimu Intelligent Technology CO., Ltd. is located in Pingshan district new science and technology, industrial innovation center area of Shenzhen, and relying on the rapid development of the three leading industries biology, new energy (automobile), new generation information technology and intelligent manufacturing, with the core advantages of 3D printing technology R&D and production, we would promote the development of a new generation of information technology and intelligent manufacturing industry clusters with world-class research and development, production, and educational informatization.
Yidimu has about 40 professional team members with more than 5 years industry experience, the head of core team focus on increasing material manufacturing innovation, have formed the 3D printer design concept and software design application with independent intellectual property rights.
The company plans to expand the production area from 2000 square meters to 10000 square meters within 2 years, and add 3 new production lines. The expected production capacity will increase from 2000 units per month to more than 20000 units per month. And all our printers have passed the international quality and environmental protection certification such as CE, FCC and ROHS, and have been applied in a wide range of industries, such as medical dentistry, jewelry, animation peripheral, art decoration, etc.
Yidimu Intelligent 3D printing, makes all dreams come true!