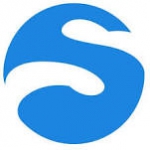 Sculpteo is an online 3D printing service based in San Francisco and Paris. They offer on-demand 3D printing of
individual products as well as short-run manufacturing. They have 45 materials, colors, and finishes available, plus
superior file analysis and repair. Their factories use only professional printers and provide fast turnaround with
worldwide delivery. Founded in 2009 by Eric Carreel and Clément Moreau, Sculpteo has over 5 years of experience
in making 3D printing accessible and user-friendly.