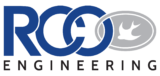 RCO is an engineering and manufacturing company that offers a full line of services for your prototype and production part development needs. Rapid prototype, as well as prototype and production tooling all fall within RCO's capabilities, allowing us to take your product from design concept to production release.
We offer the following additive manufacturing services:
(HP) MULTIJET FUSION Printing Process
FDM Printing Process
Large Scale Printing (2ft x 2ft x 3ft)
Functional Prototypes
Low Volume Production
Assembly of 3D Printed Parts
3D Printed Check Fixtures & Jigs
3D Printed go/no-go gauges
3D Printed Tooling
3D Printed Holding nests
We Support The Following Industries With Our Additive Manufacturing:
Automotive
Medical
Aerospace
Defense
Consumer Goods
Consumer Electronics
Education
Architecture
Art
Tooling/Molds
Take Your Program from Concept through Production with RCO, the One Shop that Does it All
We're a contract manufacturing company specializing in all stages of the design and manufacturing process, from conceptualization and designing to testing and production. As a family-owned and led company, our core values are our guiding philosophy. We fully understand that it takes years to earn the trust and respect of our customers, and we spend every day building that trust as a premier engineering resource for manufacturing companies of several different types and disciplines.
In furtherance of our mission to remain our customers' one-stop-shop for prototyping and low volume production, we're backed by an army of creative designers and engineers, accomplished prototype builders, testing experts, and comprehensive production specialists, in addition to the advanced technology, expertise, and proprietary processes honed since 1973. As a vertically integrated contract manufacturing company we possess all of the capabilities necessary to complete your project or program from the initial design to final production. RCO places an absolute premium on finding and developing professional talent that helps us not only today but well into the future.