Featured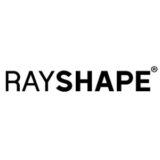 RAYSHAPE provides comprehensive 3D printing solutions. We research and develop 3D printers, software, and resins. Also, we manufacture DLP 3D printers. We built an open and easy-to-use 3D printing solution that enables professional designers, engineers, and non-specialists to innovate. We are a fast-growing, privately-held business in China and one of the market leaders in 3D printing. We are proud of our culture of innovation driven by a team of talented people with over ten years of experience and deep knowledge of the industry.
RAYSHAPE received high popularity in the 3D printing industry in 2020 due to our advanced technology, management, and innovation. The main application area that Rayshape focuses on is mechanical engineering, electronic component, digital dentistry, education, cultural and creative industries. We offer a total solution to customers in multiple application scenarios with advanced technology and suitable equipment that meet the specified requirement and satisfaction.
Feel free to go and visit RAYSHAPE's website for more information.