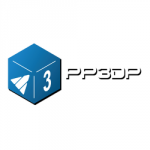 PP3DP is the consumer branch of Beijing TierTime Technology Co. Ltd. It is specialized in marketing and sales of personal portable 3D printers. They offer high-quality and user-friendly products with competitive price for customers. PP3DP also sell its 3D printers under the Afinia brand in the US.
PP3DP is dedicated to provide solutions to simplify design process, prototyping test, and functional verification. It also provides production level end-use parts with low-priced, portable, and high-quality 3D printer.
PP3DP revolutionizes the workflow that designers, engineers and architects to create physical models. It can greatly increase productivity, reduce time to market, and lower the cost involved during the design process.