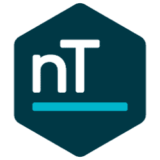 nTopology is a dedicated group of engineers, dead set on building the next generation of design software. We work hard, use our own software, and love solving industrial-grade challenges. With our unique combination of generative, manual, and simulation-based design tools, we let engineers create parts whose functional requirements are baked right in.
Almost every physical object in the world starts in engineering software. nTopology's breakthrough computational engineering environment seamlessly combines synthesized geometry and simulation results into finely tuned manufacturing models. We help engineers create lightweight and optimized parts with their functional requirements built right in.
The unparalleled flexibility of new manufacturing technologies introduces challenges to traditional engineering workflows. Navigation of this new design space requires the ability to work within multiple engineering disciplines and automate proven workflows. We believe that the future of product development is about capturing the engineering design process and tying it together using multiple algorithms into a broader computational workflow.
The name "nTopology" includes the word "topology", and this sometimes makes people think that we're focused only on topology optimization. Actually, our name is related more to geometric modeling technology than to optimization. When starting nTop, we wanted to build an engineering system that removes all modeling bottlenecks: you can design what you want, when you want — thus, you are not limited in the shapes you can make, so the name "nTopology" came from "any topology."
"nTopology" also comes from the comparison of our modeling technology to traditional CAD models: A traditional CAD model includes "topology" items like edges and vertices. We use signed distance fields primarily instead of edges and vertices, so "nTopology" also means "no topology."