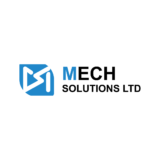 Mech Solutions was founded in 2016 by Dr. Henry Zhou. Our aim is to provide the best consultancy services for 3D Printing and Industrial Design. As Mech Solutions grew a retail department was developed, selling 3D printers and accessories to our customers. To better serve our loyal customers the online store was created to provide the best quality printers and printing accessories for affordable prices all in one convenient location. With our continued success, the Mech E-Store has quickly become one of Canada's largest 3D-Printer retailers. The Mech E-Store, the one-stop-shop for all your 3D printing needs. Mech E-store serves as the digital storefront for Mech Solutions Ltd.
We carry a lot of different 3D printers and 3D printing accessories with competitive prices and free shipping options.
Rental Service
We understand the need of some customers that require access to a 3D Printer for a short time but do not want to buy one. Mech Solutions Offers 3D Printer rental services through our physical location to conveniently address your one-off use cases.
Training Classes
Mech Solutions Ltd offers 3D printing informational sessions and training courses to help you get started in the vast field of additive manufacturing. Our Tutorial Services cater to every age group and skill level because of our knowledgeable staff.
3D Printing & Design
Mech Solutions is also available for your 3D printing and Design outsourcing needs. Whether it's simple parts for a small project or you have complicated design requirements, our knowledgeable staff can guide you through the designing and printing stages of the process.