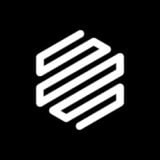 Founded in 2013 by Greg Mark, Markforged is a company that specializes on manufacturing of 3D printers. The company debuted as a start-up at "SolidWorks World 2014" in San Francisco, where they presented their first 3D printer, or rather its working prototype,  called "Mark One". It was the first machine capable of 3D printing in continuous carbon fiber, as well as fiberglass, nylon and PLA.
Markforged raises millions
Only a couple of years after their debut, by 2016, Markforged had already secured investments from international giants Porsche and Microsoft, amounting to US$57 million. By 2017, venture capital firms Matrix Partners, Trinity Ventures and Northbridge Venture Partners had contributed funding as well. By the first quarter of 2019, the company had reached funding of US$136.8 million since its founding, with Siemens having joined the existing investors.
Markforged, industrial 3D printer manufacturer
Markforged likes being on the edge of innovation – in 2020, the company introduced  the world's first 3D printer capable of printing with copper. The technique involves the use of plastic-encapsulated copper pellets as the raw material. This has been referred to as ADAM (Atomic Diffusion Additive Manufacaturing) technology.
NASA, Google, Ford, Amazon, Siemens and thousands of other companies in as many as 50 countries use Markforged to 3D print  both prototypes and end-use parts.
Today, Markforged has the ecosystem of 3D printers for metal, composite, and plastic parts; purpose-built metal & carbon-reinforced materials for strength and beautiful finishes; and cloud software for turning drawings into high-strength printing. The company's closest competitor is Desktop Metal.