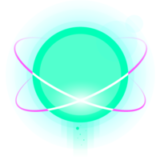 MakerOS is an all-in-one business operating software for manufacturers, engineers, designers, and fabricators to facilitate modern product development.
Our platform provides an out-of-the-box set of tools that includes an automated quoting system, a client portal, a 3D file viewer, a project manager, a payment gateway, and more. These tools emphasize connectivity and collaboration to reduce costs and time to market. Together, they alleviate much of the day-to-day operations of managing a business, and in turn, the MakerOS platform enables makers to focus more on their passions.
Our mission at MakerOS is to support the next generation of makers – engineers, manufacturers, designers, and fabricators – by providing them the foundational infrastructure for modern product development.
We are makers with years of experience running product development and fabrication businesses. We know the problems that both large manufacturing companies and small and medium-sized machine shops face when dealing with clients and managing project workflows.
These problems include heavy expenses that lead to low margins, a broken supply chain, capability gaps, and poor communication and collaboration with clients and team members.
We believe that every maker should have access to the software tools to facilitate their design, prototype, and production process. We combined those tools in the MakerOS platform so it's easier for makers to build and operate a successful fabrication or design business. We believe that access to those tools should not be cost-prohibitive.
MakerOS is open to all makers and educators. It's particularly well-suited for those makers working with Additive Manufacturing, CNC Machining, Injection Molding, Post Processing, CAD Engineering, and Supply Chain Management.
With the MakerOS development platform, makers can immediately:
Speed up their quoting process
Organize their team's work
Provide a professional client-experience
Expand their company's service capabilities
For educators, the MakerOS platform is a learning management system specifically for engineering and fabrication students.