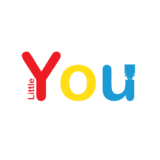 Little You is a platform which lets you design, personalize, and create custom characters using the latest in web and 3D printing technology. Visualize your character in 3D and order a custom collectable toy. Little You is all about personalization, printing, and playing, meaning your kids can use their own imagination and creativity to make something unique. Through purchases or our reward system, you can get a 3D printout that's ready to be delivered to your doorstep.
Character Customization:
Well, the most fun part about Little You is the customization, which not only allows you to physically customize character but also go in complete depth, and by that we mean you can change it piece by piece. Ranging from the modelling features like headwear, glasses, costumes, bags, accessories to even the character expression, you have complete hold of everything. You can further purchase that customization and the 3D print is delivered to your doorstep.
Color combinations:
The whole character customization in Little You revolved around colors and you have free access to all the colors that you can apply on your character. While the hairs, eyes, mouth, eyebrows and other customizable stuff can be colorized based on your likings.
There is a color slider that comes with the color pickup with Brightness configure and color configure, while you can also add new ones through the color code which can be found on the internet. So, you basically have everything revolving around the colors, which can be changed.
Modeling:
For most, the cool stuff is modeling, which can allow you to make the character a pop star, a gentle man and even a maid. While it has limitless possibilities, you can apply certain expressions on the character, making him or her a sad or happy character. It is totally up to you, how the character looks in Little You.
Equipment:
Yes, we also have all sorts of things, like hairs, shoes, bottom wear, top wear, head wear etc. Through which you can select the one that suits your needs. All of the equipment materials have their own tabs and you can find various types of items inside them like shoes have all kinds of heels, joggers, slippers inside, through which you can choose your desired one. Furthermore, the other tabs also have various types of styles inside them.
Character Saving:
After making a character, wouldn't it be boring if there was no saving option and you lost all the creative characters. Well, we also got that covered because after you have made a character, you can save the character in the gallery, name him/her and add a bit of description to show which type of character it is and what made you create it.
After saving the character, it is available publicly for people to see them. It's a type of showcase of your creativity skills that is available to people and they can further like them to earn points or 3D print them if they purchase.
Toy to Live:
A regular print seems boring, because you can take it out anytime you want but it is not that exciting. In our application Little You, we don't have the regular boring print, rather we have the 3D print of your customization which is delivered to you. After saving a customization in Little You gallery, you can print it out in exchange for purchase or you can also go for the free print, which is through our Reward System.
There are various options you can go for. Like you can create your own unique character through the application and customize it exactly the way you want or if you don't want to create your own unique character, you can directly search characters and pick them up from the Gallery.
Our gallery has all kinds of unique characters from people or through our own library. You can pick a character from there, customize it the way you want. After this, you can also purchase it and 3D print it, or go for the Reward System for a completely free 3D print of that awesome character.
Reward System:
The whole purpose of Little You is to give children confidence in using the imagination and creativity to create something totally unique and something that is printable. To attract children and people into creating the stuff and liking it, we have a separate Reward System, which can allow you to get the 3D print out completely free of cost. Our Reward System completely revolves around the Points which are earned through one mean or another.
If you already have characters in the gallery and you continue making more of them, then you earn a point for each character you make, and after some characters, you can take advantage of points.
You can also refer our application to your family, friends and social media. If you do this, and the other person follows the link to make an account, then you will earn a free 3D print of your favorite character completely free.
There are various advantages of Reward System, the children get the confidence to make new characters and showcase their creativity, while people get to watch them and further like them. All this is because of the Reward System, which pulls the people into taking some extra steps to get rewards and also show their skills or 3D print them.
Final Words:
So, with the help of some amazing developers, we managed to create something totally creative, addictive and lifelong experiencing due to the 3D print to your door step. The reward system implementation not only lets you enjoy the game but also gives you a chance to get those 3D cool printouts totally free. We hope you will enjoy Little You and if you have further questions related to our site, you can check our Guides or even ask us on the website. We will always be happy to help you out.