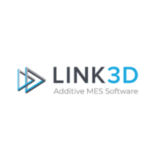 Link3d is the operating system for the additive manufacturing factory floor. Link3D's core applications include Manufacturing Execution and Quality Management Systems.
Link3D provides a single view of an organization's' manufacturing assets and offers planning, simulation, and data management tools required to optimize, continuously improve and scale their manufacturing environments.
Link3D guides organizations through their process maturity to unlock the benefits of additive manufacturing and maximize their return on investment.