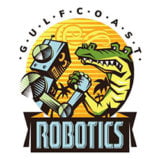 Gulfcoast Robotics operates in the manufacturing sector, servicing the 3D printer market. We provide a large variety of replacement parts and upgraded products for use in consumer grade machines.
Shipments are made from our warehouses based on the east coast (US).
Our team consists of industry professionals, experienced and committed to the mission of this business.