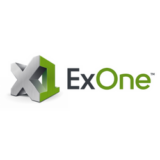 Since 1995, ExOne has been on a mission to deliver powerful 3D printers that solve the toughest problems and enable world-changing innovations. ExOne industrial 3D printing systems quickly transform granular materials — including silica and ceramic sand as well as reclaimed materials like re-pulverized concrete and wood pulp — into precision metalcasting molds and cores, innovative rapid tooling solutions, as well as functional end-use designs for consumer products and architectural restoration.
Industrial customers use ExOne's technology to:
Save time and money

Reduce waste

Increase manufacturing flexibility

Deliver designs and products that were once impossible
As part of the Desktop Metal family, ExOne is home to the world's leading team of sand binder jetting experts. To realize the #TeamDM vision of bringing Additive Manufacturing 2.0 technologies for volume production to the market, ExOne offers a range of systems and services to integrate 3D printing into customers' operations. 
Our 360° Products & Services:
Industrial binder jet 3D printers

3D printed parts and tooling on demand

Installation, training, and support

Design, engineering, and logistics