Featured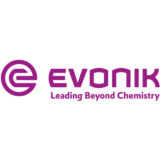 Evonik is one of the world leaders in specialty chemicals. About 33,000 employees work together for a common purpose: We want to improve life today and tomorrow. Drawing on more than 25 years of experience in developing and manufacturing high-performance materials for 3D printing, we are a PIONEER for ready-to-use formulations that enable new infinite applications.
Thanks to our innovation strength, years of expertise in polymer chemistry and strong industry partner network driven by joint market and application developments, Evonik knows the right buttons to develop and manufacture materials and adjust process to a series capable solution. By being able to constantly optimize our production processes and expand our capacities along the market growth, we create trust and actively shape the market to always stay one step ahead.
Sustainability is the core element for being successful in the future. We understand sustainability as a key growth driver and the cornerstone of our product portfolio, investments and innovation management. Sustainability is therefore an integral part of Evonik's strategy. That's how we drive additive manufacturing along the entire value chain by offering industrial ready-to-use high-performance materials for all major polymer-based 3D-printing technologies in order to enable sustainable parts production at scale.