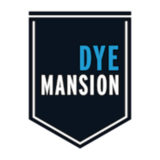 DyeMansion is the global leader in Additive Manufacturing finishing systems that turn 3D-printed raw parts into high-value products. From perfect fit eyewear to personalized car interiors, our technology makes 3D-printed products become a part of our everyday life. Starting in 2015 with the first industrial coloring solution for powder bed fusion parts, we extended our portfolio with advanced part cleaning and surfacing solution. Today, our Print-to-Product workflow combines industry-leading hardware with the widest range of color options on the market. Our Industry 4.0 ready systems can be integrated seamlessly into your production.
DyeMansion, additive manufacturing finishing systems
Through close collaboration with our customers across all industries, our technology and expertise continuously grow with the market. Reduced cost per part, unmatched quality, and high sustainability are core values that drive each and every innovation we develop. In addition to these principles, finding the right finish for every application is what drives us.