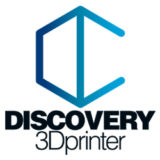 Developed by CNC Bárcenas, a leading company in the manufacture of large format 3D printers, Discovery 3D Printers' industrial solutions have significant international success stories in multiple industries.
Based in Valdepeñas, Spain, Discovery 3D Printers develops professional custom equipment based on two 3D technologies – fused deposition modelling (FDM) and direct pellet extrusion (FGF) – for the industrial production of parts, molds and prototypes. They also combine both technologies (FDM + FGF) and add a post-processing system by milling in the so-called Super Discovery 3D Printer Workstation. The high-performance 3D printers they offer are capable of coping with the most demanding jobs in Industry 4.0, and the company is able to adapt them to the needs of its clients, as they are experts in on demand tailor-made projects. Being manufacturers of industrial CNC machinery since 2009, the company has extensive experience in the sector, which allows it to fully understand the needs of the market.
In addition, Discovery 3D Printers offers a comprehensive assessment and consulting service in all things 3D printing, specializing in Large Format Additive Manufacturing (LFAM) to provide added value to players in the manufacturing industry. Feel free to visit their website to learn about their innovative 3D solutions!