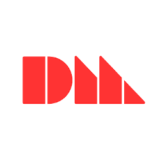 Desktop Metal designs and markets 3D printing systems. Headquartered in Burlington, Massachusetts, the company has raised $438 million in venture funding since its founding, from investors such as Google Ventures, BMW, and Ford Motor Company. Valued at $1.5 billion, Desktop Metal is tied as the fastest growing unicorn in United States history.
Desktop Metal launched its first two products in April 2017: the Studio System, a metal 3D printing system for engineers and small production, and the Production System, intended for manufacturers and large-scale printing. Later, the company introduced two more systems, Fiber and Shop System.
Fiber is the only composites system from the range, the other three being metal printers. Fiber is a desktop 3D printer capable of creating high-resolution parts with industrial-grade continuous fiber composites. The machine prints with two printheads—one dedicated to continuous carbon fiber and fiberglass tape, while the other one is for chopped carbon fiber and fiberglass-reinforced filament. Designed for versatility, the printer supports a wide range of fiber-reinforced composites to enable a broad set of applications from consumer electronics to automotive.