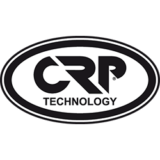 CRP Technology is a leading company in the field of  professional 3d printing service since 1995 and it has developed Windform®  family of materials, some of the international market's highest-performance laser sintering materials.
CRP Technology supplies 3D printed functional components for over 20 years for short and low-run production with Windform® materials. The 3d printing department count on 15 3d printers (10 in Italy and 5 in US) to satisfy clients worldwide.
As a material provider, CRP Technology develops  and sells also its proprietary high performance composite materials Windform®  to OEM companies with suitable 3d printers.
CRP Technology specific application fields including but are not limited to: Automotive, Motorsports, Aerospace and Defence, UAVs, Marine.