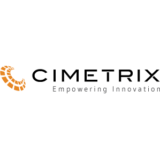 Cimetrix Solutions is celebrating 24 years working with our valued customers. As Canada's authority on Additive Manufacturing; representing Stratasys, SolidScape, and Artec technologies, as well as partnerships with the country's innovative groups, Cimetrix is well versed to service your requirements by providing a comprehensive range of additive manufacturing solutions and services.
Our business model is based on partnering with clients to enhance business processes, facilitate the effective use of technology, and provide the ongoing education and product support that ensures your solutions work in the real world. Our team is made up of individuals with comprehensive experience in a wide number of verticals, including aerospace and medical – no matter your requirements, we can provide you with the expertise and experience to navigate the 3D printing world.
It's a little cliché… but we really do care about the customer. We create value by improving our client's business performance, creating long-term, win-win relationships, and focusing on execution excellence. We are Cimetrix Solutions and we're just getting started.