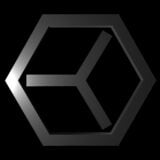 BRS-ENGINEERING is a one man company created in 2019 in Grenoble, in the French Alps.
The company is specialized in composite materials, essentially FDM Nylon carbonfiber / Fiberglass for engeeneering needs, but also prints all the classic materials spectrum
There is a print service, to allow companies to make prototype at decent cost, and batch production for final parts.
BRS-ENGINEERING does CAD services for specific designs, as for engineering purposes, car parts, products packaging protections, cosmetic and more
The company developp in 2021 a Store, mainly oriented to print 3D printers kits out of Nylon CF, ASA, PETG, for Voron machines, Ratrig machine and other open sourced project.
2022 is the year for a custom machine to be developped with in mind a high end printer, capable to be precise, reliable, and repetable for batch production.
BRS-ENGINEERING are an ideal place when looking for high-quality composite 3D prints and rapid prototyping, and offer a variety of tutorials to help though a GITHUB and a personnal contact.
BRS is an often subcontractor for VINCI, SIXENSE, CEDRAT-TECHNOLOGIES and more, in many local and ambitious projects.