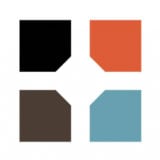 Founded in 2014, BigRep is a well-established German 3D printer manufacturer. With headquarters in Berlin, the company also has offices in Boston and Singapore. BigRep develops the world's largest serial production 3D printers, creating the industry benchmark for large-scale printing with the aim to reshape manufacturing.
BigRep, the 3D printer manufacturer
The German manufacturer's award-winning machines are establishing new standards in speed, reliability and efficiency. BigRep's 3D printers are the preferred choice of many engineers, designers and manufacturers at leading companies in the industrial, automotive and aerospace sectors. The company collaborates with Bosch Rexroth, Etihad Airways and Deutsche Bahn and many other international giants of their respective fields. For example, in the automotive industry, major global players such as Ford and Volvo rely on BigRep systems for prototyping, tooling, and other applications. Its key investors include BASF, Koehler, Klöckner and Körber.  BigRep continues to develop complete 3D printing solutions for integrated AM systems and a wide range of printing materials.