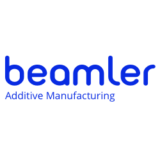 Beamler is an online, on-demand additive manufacturing platform. We help engineers in finding the best suitable material for their 3D printing project. Our extensive up-to-date database of 3D printing materials allows engineers to compare mechanical, chemical, and electrical properties of all the 3D printing materials currently on the market.
Through our automated quoting service engineers can quickly get insight into the cost of printing their parts.
Beamler specializes in high-performance materials like silicone, tungsten, tungsten carbide, pure copper, aluminum alloys, and technical ceramics. To ensure the highest quality, Beamler works with the leading 3D printing services in 3D printing with copper, tungsten, and tungsten carbide and real silicones.
Our capabilities include FDM, SLS, SLA, Binder Jetting, DoD, SLM, DLMS, and EBM.
We are always on the lookout for new materials and innovative 3D printing processes and like to share this knowledge with our clients.
Beamler was founded in 2016 and we are located in Amsterdam. We offer worldwide service.  Customers include high-profile companies such as General Electric, Intel, Google X, Stanley Fastening, KTM, Degreen, Damen, Heraeus, Nasa, and CERN.
Go to Beamler.com to find out about new 3D printing materials and additive manufacturing technologies and request your free quotes and start comparing prices.