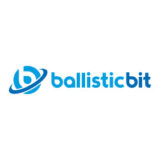 Ballistic Bit is a leading provider of unique 3D Printing and additive manufacturing solutions for innovation and technology in Israel. We offer hardware, software, materials and workflow management solutions for scaling from R&D into production across different applications and market verticals. We focus on excellency in everything we do, advancing with our customers to enable their success.
Ballistic Bit has partnered with Excelencia-Tech, located in Spain. Excelencia Tech is a synergistic and significant party when it comes to providing knowledge and support for our clients in Europe and Israel.
Ballistic Bit Facilitating our customers, from characterization to equipment supply and installation, and supported by full service over the years. Our service orientation as a business with a global perspective is built on professionalism and thoroughness.
We aim for the best when it comes to comprehensive utilization of technologies and management tools. We address our clients' needs across the full process, starting from early design to final completion.