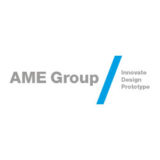 A 3D printing and prototyping company based in the North of England.
We offer SLA (& High Resolution), SLS, Vacuum Casting and RIM Casting services.
Thanks to a wide material choice and our skills in post-processing, we've been supporting UK businesses for over 20 years.
Our clients include niche manufacturers wanting to go direct to market, specialist toy manufacturers for whom accuracy is everything, healthcare and medical devices to change peoples' lives for the better and even some rocket science.
Choose our 3D printing and prototyping services to:
Create visually stunning and highly accurate prototypes to help you get your product to market.
Get a 3D printed part on demand thanks to a brilliant customer service and a solution-focused production crew
Enquire today.