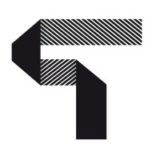 Founded in 2018 by a team of pioneers, passionate about bringing the next generation of high performance manufacturing, we aspire to mass produce high performance composites as easily as metals. We do this by automating and digitizing the production workflow of composite production at the most innovative companies.
We understand the complexities of anisotropic materials and the manual process in manufacturing carbon composites. To simplify this, we set out to provide an all-in-one solution to help our customers radically ramp up their composites series production and turn their series production ideas into production cases within months – not years.
So we built a software as a service suite, powered by integrated FEA simulation tools, that allows to quickly come up with highly optimised designs. Then we combined state of the art additive manufacturing equipment with advanced post processing technology to enable serial manufacturing of structural composite parts.