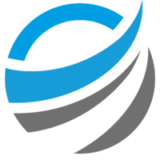 3D Alliances is a consulting company that supports the world's most innovative hardware and software 3D printing startups to expand their business globally, and the mother company of 3D Evaluate – an evaluation platform for industrial 3D printers – www.3devaluate.com
We identify and team up with companies offering unique solutions to provide them access to capital growth, and to support their efforts with recruiting new sales partners and hiring top talents. Our network includes dozens of 3D startups and over 1,500 active 3D Printing/Additive Manufacturing resellers from 73 countries who cover products ranging from 3D Software, Desktop to heavy production 3D Printers, and automated PostProcessing solutions.
3D Alliances is the industry's largest hub of 3D printing companies and resellers looking for business alliances, acting as a trusted and independent entity that supports the business growth of both parties.