3D Printing Could Help Make IVF More Effective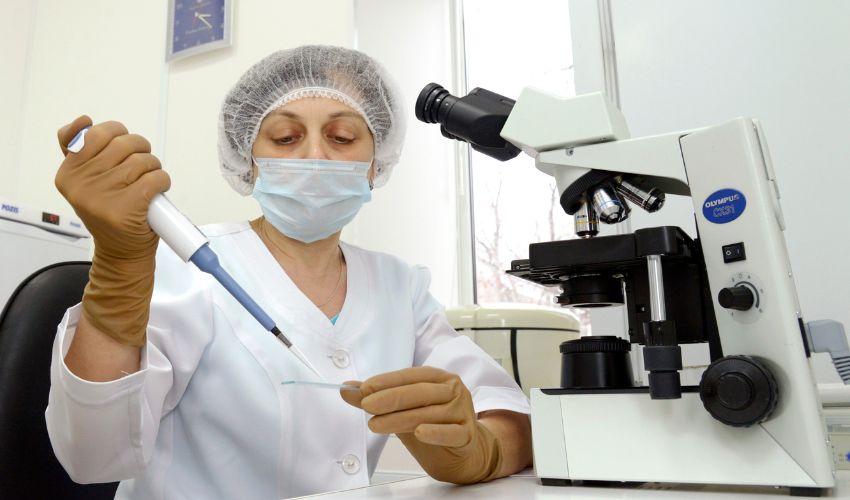 It seems there is no shortage of new and exciting applications for 3D printing, especially in the medical field. And recently UpNano, a system provider for high-resolution and micro 3D printing, and Fertilis, an IVF specialist based in Australia, have announced yet another. The companies claim that, thanks to a novel 3D printing material and 2PP (2-photon polymerization) 3D-printing, they will be able to increase the efficiency of IVF, reducing the overall number of needed implantation cycles.
In vitro fertilization, or IVF as its more commonly known, is one of the most commonly used of the various assisted reproductive technologies. Considering that approximately 12% of women in the USA experience difficulties becoming pregnant, it is perhaps not surprising that by 2014 (more current data is sparse), approximately 1 million babies in the USA had been born via IVF. However, the procedure is costly and not always successful. In fact, the chance of a live birth for women under 30 in their first IVF cycle is about 44%, with this percentage decreasing significantly with age. Due to this, often multiple implantation cycles are required, which can quickly become expensive for the parents to be. This latest research seeks to help rectify that.
How Can 3D Printing Improve IVF Rates?
Fertilis turned to the 2PP 3D printing method developed by UpNano as well as their new UpFlow material to create a new type of dynamic cell culture to be used in IVF. According to UpNano and Fertilis, it more closely mimics the human body, reducing significant stress on the embryos themselves. This in turn decreases the chance of failure (as repeatedly changing the conditions as is common with IVF increases the risk of failure), with the companies claiming that this solution will allow for a 30-40% reduction of the number of implantation cycles required to get pregnant.
This is because Fertilis has essentially created a unique environment for the embryo in the critical life phase between fertilization and implantation. The first-of-its-kind 3D printed micro-device measures only 0.05mm in diameter and allows for precise monitoring and control over the culturing process of the fertilized egg. This in turn eliminates the need to move cells between petri-dishes.
But how was it done? Well, UpFlow, one of a number of 2-photon resins available from UpNano, was chosen thanks to its low viscosity. Fertilis noted that the lower viscosity was especially important because it allowed for far superior post-production processing notably in the flushing of the very fine channels to remove all unpolymerized material. In addition, thanks to UpNano's 2PP micro 3D printing method, not only are the incredibly fine details achieved, but it is significantly faster than before, with Fertilis creating the devices in only four hours. Moreover, final part is also higher quality as it can be printed within one production cycle, enhancing the tight fitting of the connectors to the tubes and reducing leakages.
Marty Guavin, CEO of Fertilis, concludes: "Our device allows fertilization, embryo culture and embryo cryopreservation to occur in the one structure – no more moving embryos around by hand. This, in fact, increases the success rate significantly and reduces time, costs and stress for the parents." You can read more in the press release from UpNano HERE or in the recently published research paper HERE.
What do you think of the use of 3D printing to improve IVF rates? Let us know in a comment below or on our Linkedin, Facebook, and Twitter pages! Don't forget to sign up for our free weekly Newsletter here, the latest 3D printing news straight to your inbox! You can also find all our videos on our YouTube channel.
*Cover Photo Credits: Galina Fomina, CC BY 4.0, via Wikimedia Commons