3D printing and chocolates from Universal Favorite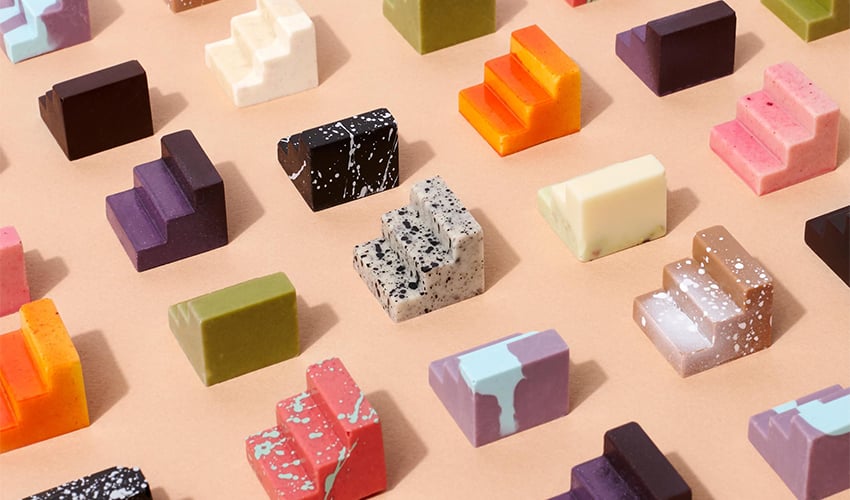 The Australian agency Universal Favorite created colourful chocolates through 3D printed molds. As they experimented with interlocking shape designs they ended up on a clean cut version. These chocolates have the shape of a modular staircase and can easily fit together to create a cube, combining flavours.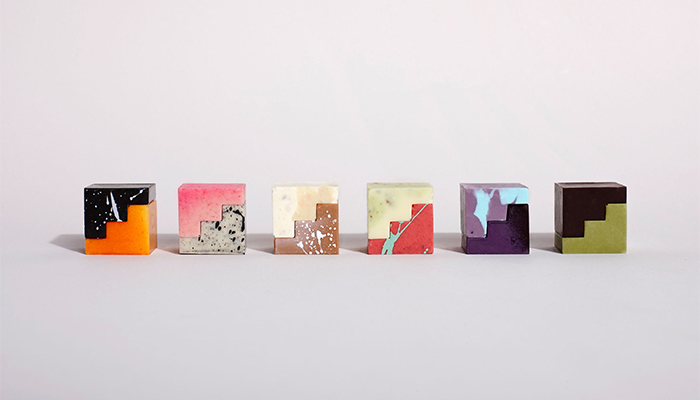 The agency worked with a bakery from Sydney, the Bakedown Cakery, which developed the different tastes of sweets. While Universal Favourite created the very look of chocolates, from form to colour. Each of the Chocolates are handmade, using high quality products. These consist of; Belgian couverture, Australian grown nuts, fruits from the New Zealand alps, and simply cookie. You can find 12 chocolates with very different tastes. They consist of: mango, salted caramel, black sesame, lavender, raspberry, lychee & coconut, blackcurrant, strawberry, pistachio, matcha, single origin dark, and cookies & cream. Simply by nesting two pieces with each other, you can get a unique blend of tastes.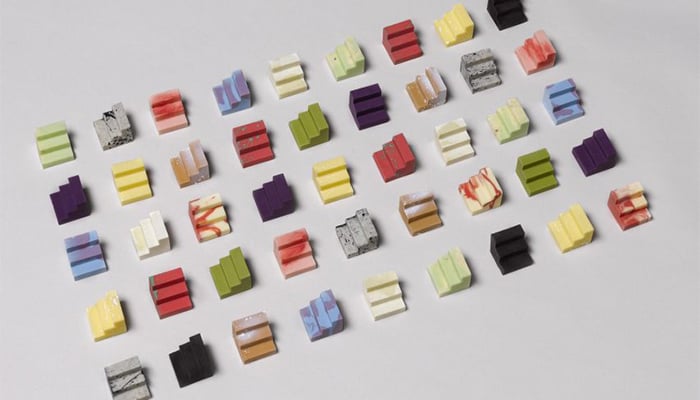 "The idea came from the complementary relationship between the customer and the designer," says Universal Favorite. "We wanted to create something out of the ordinary and that could exist in different combinations. So we designed an original mold in modular form that was printed in 3D."
3D printing has enabled the agency to obtain the perfect mold at a lower cost and in a very short time. An initiative already taken by Dinara Kasko. She uses this technology to make the molds for her own designer cakes. Thus through 3D printing they can obtain atypical forms that gets the mouth watering!
Universal Favorite Packaging
The Australian agency has also created a box for these chocolates, reminiscent of the sweets themselves by the colours used and its geometric shapes. Originally when created back in 2016 it was intended for the people Universal Favorite worked with for the holiday season. However, it was quickly offered during a competition in Australia. They can now be bought under the name Complements in limited editions on their website.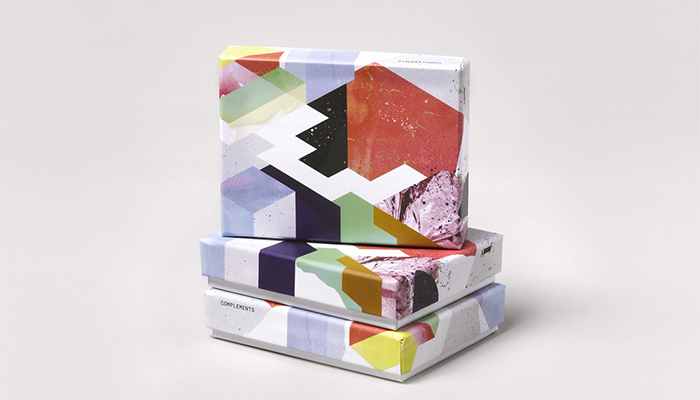 What do you think of Universal Favorite and their chocolate along with 3D in combination with other sweets? Let us know in a comment below or on our Facebook and Twitter pages! And remember to sign up for our free weekly Newsletter, to get all the latest news in 3D printing send straight to your inbox!