Researchers develop 3D printing resin from vegetable oil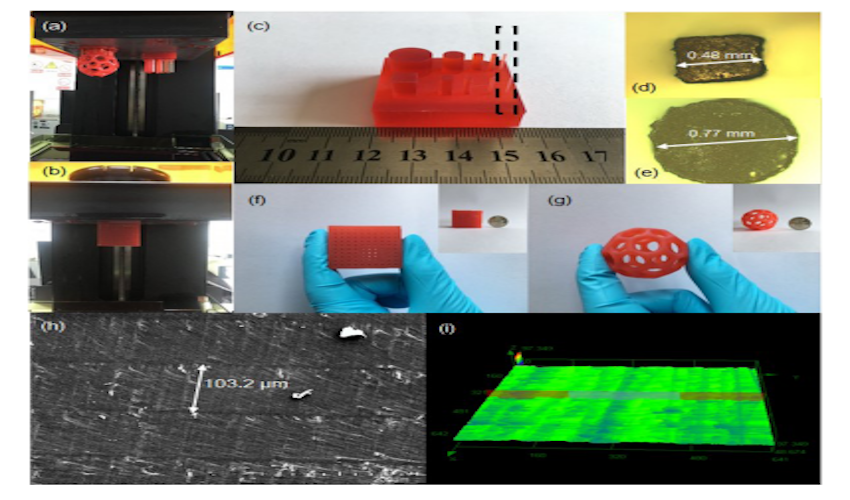 With global concern for fast depleting natural resources and environmental pollution growing, sustainable economy has been a hot topic in recent years. More and more companies are starting to feel the need to invest in circular economy development, and the additive manufacturing field is no exception. Therefore, vegetable oil has been the subject of more than just one research – it is one of the best biodegradable base-materials, particularly for resins. A few days ago, a new research was published on this topic by scientists from Guangdong University of Technology, China. They have discovered that dual-curing resin with vegetable oil can be the key to high-performance environmentally-friendly 3D printing!
Resins for SLA technology
3D printing technologies based on photopolymerization use UV-sensitive resins to create objects layer by layer. Technologies include SLA, DLP, and even Material Jetting (PolyJet). When it comes to the "standard" resin, the surface finish of the part will be good given the photopolymerization process, but mechanical properties will be moderate. However, if we take the biodegradable photopolymers, their mechanical properties are even less impressive.
In additive manufacturing, biodegradable photopolymers are the ones that can be recycled and repurposed, in order to not end up on a landfill contributing to the environmental pollution. Such resins are typically made from acrylate-modified polymers, cellulose-derived polymers, and vegetable oil-based acrylates.
The vegetable oil resins are usually prepared through mechanical blending which, unfortunately, loosens the inter-penetrating networks, thus, resulting in a loss of mechanical properties. Previous attempts to preserve mechanical properties in this bio material have been quite unsuccessful.
Dual-curing soybean oil
Dual-curing systems are known to offer a high curing rate, which results in better performance, such as improved mechanical properties and toughness. Such resins do exist, but not in SLA technology. Therefore, in their new study, Guangdong University researchers focused on the use of bio-based resins for stereolithography (SLA).
They combined urethane-modified soybean oil with an epoxy group (urethane epoxidized soybean oil) to strengthen the impact resistance of cycloaliphatic diepoxide, a binary monomer additive. While these terms might bear little meaning for a non-scientific audience, what is important to understand is that during the first curing reaction, a solid physical layer of the part is formed, whereas the second reaction boosts its mechanical properties, acting as a reinforcement reaction. Thus, the end piece benefits from improvements in performance, with a greater strength profile as well as higher toughness.
During the testing phase of the new material, the researchers put the printed resin parts through a series of mechanical tests. Interestingly, they found that the addition of excess soybean-urethane into the epoxy acrylate not only increased the mechanical strength but also didn't sacrifice elongation! It means that their hybrid resins can produce high-resolution prototypes with "complex microarchitectures and excellent surface finishes", in addition to being bio-friendly!
What do you think about dual-curing resin with vegetable oil? Let us know in a comment below or on our Facebook and Twitter pages! Sign up for our free weekly Newsletter, all the latest news in 3D printing straight to your inbox!