3D printing in the heart of Christmas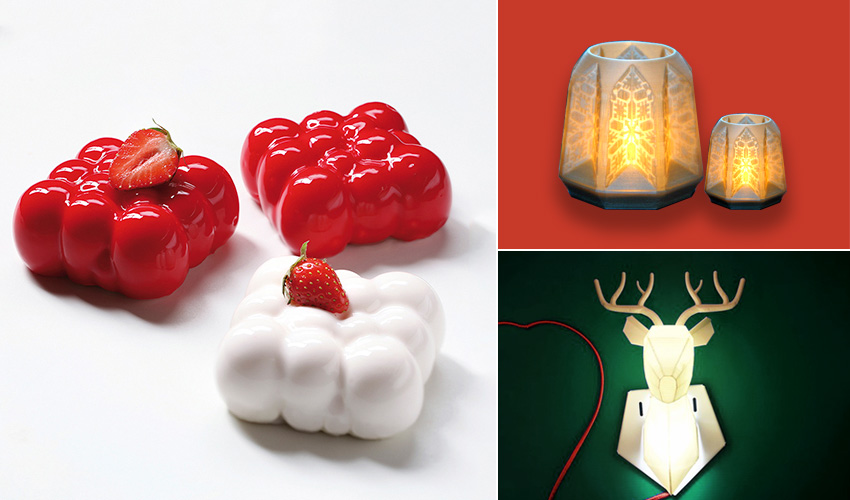 On the occasion of the end of the year celebrations, 3Dnatives has prepared a list of 3D printed objects or little things to be printed directly at home so that you spend Christmas in the sign of 3D technologies! We have helped plan everything for you: your outfit with accessories, decorations to put on the dining table, culinary inspirations and gifts to put under the tree. Let yourself be tempted by our advice and have a merry 3D Christmas!
What gifts to offer?
If you want to give a gift to someone who does not have a 3D printer and who wants to embark on the adventure, we recommend a Dagoma kit. This small desktop FDM machine is very easy to use and does not require special knowledge before it is started. In addition, it is available at a very affordable price. Check out the latest model on our comparator!
If your loved one already has a 3D printer, why not offer him or her one of the solutions proposed by Zimple? Either you can opt for a filtration system for the 3D printer, or for a flexible and magnetic printing platform that guarantees better adhesion. A very practical accessory that will improve your printing experience!
Are you more into music? Check out the possibilities brought to you by the OWA Speaker , a 3D printed Bluetooth speaker – a customisable accessory that also come to life and light up. You choose the shape and colour of the bell and will receive the device directly at your door. And if you are truly a musician at heart, the startup 3Dvarius offers electric 3D printed violins for you to really get into your musical skills!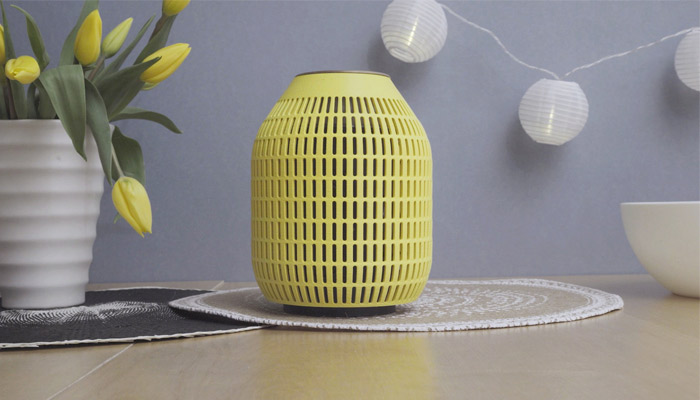 Finally, know that for all lovers of literature, there are some books on 3D printing, an ideal gift for any type of profile, from beginner to expert. We recommend the one published by 3D Hubs, The 3D Printing Handbook, the english book is a great read. You can learn more about it HERE.
How to decorate the house?
Once we have made the gifts, we can tackle the decoration to create a Christmas atmosphere more conducive to the holidays. We offer you several 3D printed ideas. First of all; lights! You can choose multiple companies to get your 3D printed light, such as Di-Lamp. The company offers you to choose its shape and colour and enjoy a unique object that will add extra life to your living room. If you have more of a maker soul in you and you own a 3D printer, you can download the Reindeer model lamp , ideal for any Christmas.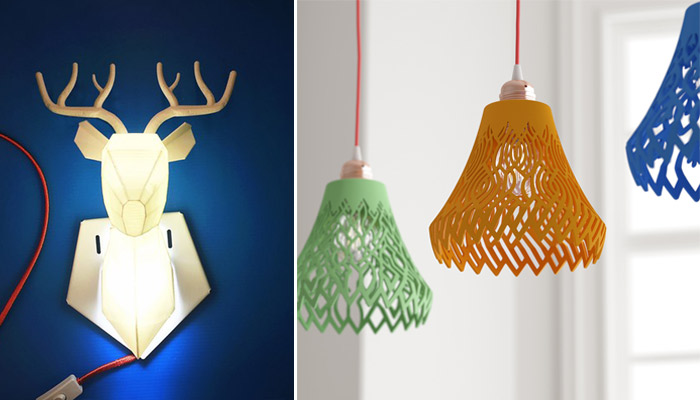 Who says Christmas says fir tree and therefore decorations such as balls, stars and so on. Most of these can be 3D printed. Just find the corresponding files. On the Cults platform, there are many ornaments to 3D print, like these.
To finish your decoration, we thought of some useful accessories for your table that will delight your guests. Sites such as the Imprime Moi Un Mouton offers 3D printed bins of which you choose the shape and the colour. Finally, you can also 3D print candlesticks reminiscent of Christmas by its motives: this model available on Cults is particularly suitable for the end of the year!
What you can cook
Although food 3D printing is growing rapidly, it is not yet said that all kitchens are equipped with a 3D printer. That's why 3Dnatives offers you original alternatives that will allow you to include 3D technologies on your plates and impress your guests!
Let's start with dessert for once: order a cake from Dinara Kasko, the pastry chef of 3D printing who uses 3D technologies to design molds with complex, contemporary shapes. She creates unique cakes. Truly edible works of art that will make a sensation to close your Christmas meal. If you are more into sweets and chocolates, we propose to make an order from Universal Favorite's website: the Australian agency offers amazingly new chocolates, in both tastes and looks, providing you with a unique experience. Their molds are also 3D printed which allows to create these custom shapes.
If you prefer to make your own cakes, know that you can 3D print cookie cutters. Stars, Angels, Fir: There are many forms on STL file platforms that will be able to remind you of all the magic of Christmas. Finally, if you want to go out for your dinner or Christmas lunch don't worry, you can still get a touch of 3D printing. You can now go to both one or two restaurants or bars that use 3D printing to create the contents of your plate or the furniture present in the establishment. With everything from the glasses to cutlery  to the stool you sit on created through 3D printing.
Choose your 3D Christmas outfit
3D printing of clothes is not quite perfect but many brands have developed 3D printed fashion accessories that will make the difference at a family meal for the holidays! So we start with the jewels. One company is Spring & Wonder where you can find rings, earrings and necklaces all thanks to 3D printing. The perfect detail to add an original touch to your outfit and stand out!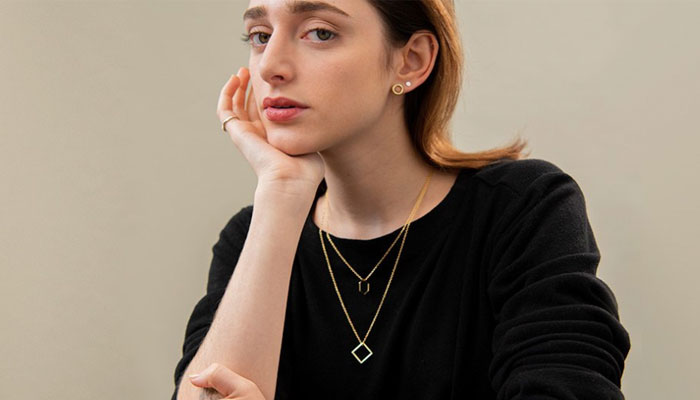 If you continue in the tradition of jewelry, you can also buy your watch in 3D: those proposed by Synchronos are anatomically tailored through 3D scanning and 3D prinitng. The watches are inspired by the concept of tailored suits to bring you a tailored watch.
For men, there's nothing like a 3D printed accessory such as a tie or a bow tie. The startup Bits Tailor offers colorful and customizable templates, with shapes more complex than the traditional bowtie. A touch of originality that will undoubtedly attract the attention of your guests.
Finally, since every detail counts, from head to toe, we propose a nice bag designed with 3D technologies to perfect your evening! Bottletop, a UK based store,  a range of models for all. You can simply look through the assortment to choose your style for the evening. Bottletop is generally focused on creating sustainable products often made with recycled materials, bringing an extra layer to the accessory.
What place will you give to 3D printing during your Christmas holidays? Let us know what you think in a comment below or on our Facebook and Twitter pages! Don't forget to sign up for our free weekly Newsletter, with all the latest news in 3D printing delivered straight to your inbox!